So, Pistachio Chocolate Coffee is actually one of my favorite flavor combinations.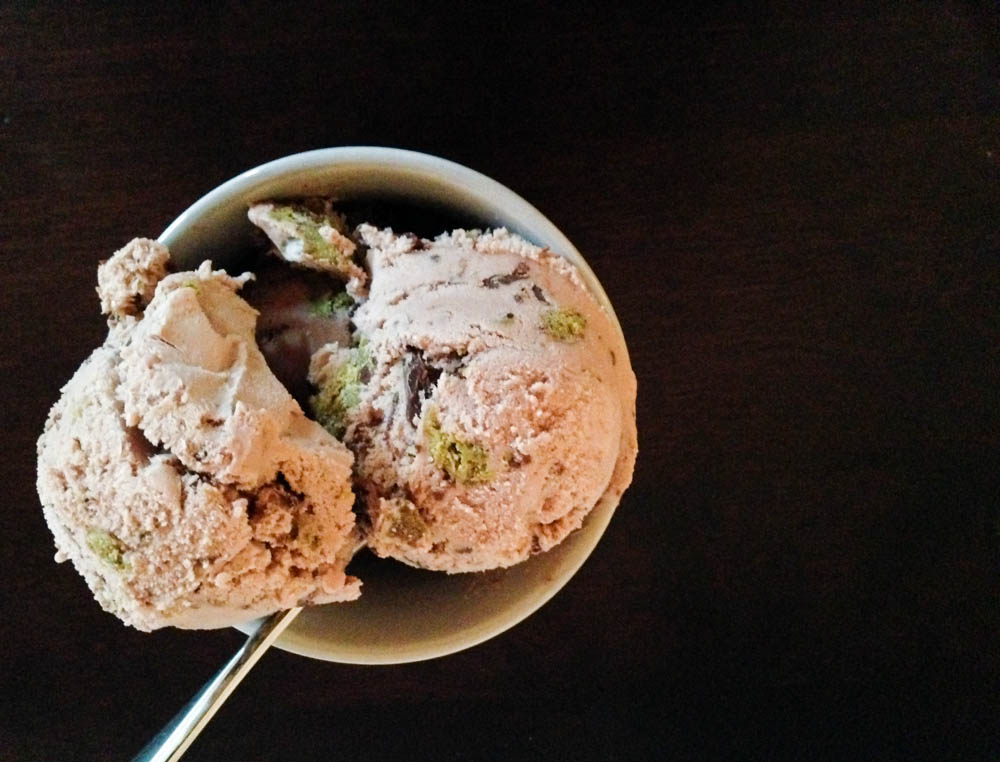 My list of favorites goes:
1. Chocolate and PB
2. Pistachio Chocolate Coffee
3. Caramel and Pretzel
4. Chocolate + Berry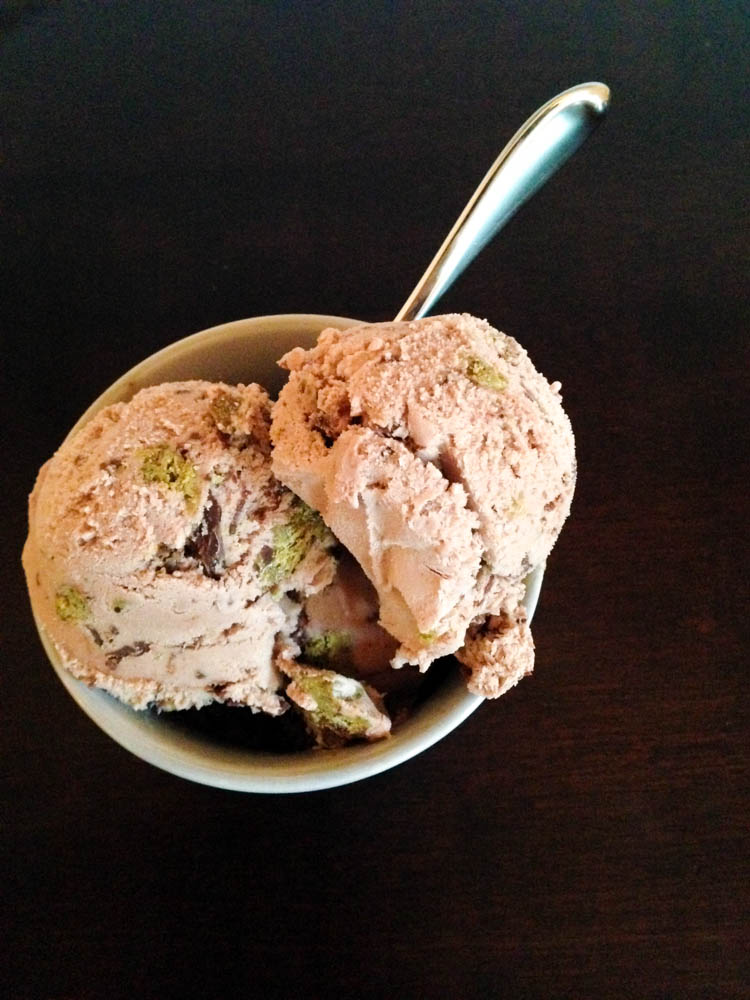 Somehow the salty of the pistachio, the sweetness of the chocolate, and depth the coffee adds just makes it all blend together, while still being able to distinguish the individual parts. Really it's a beautiful balance. It's hard to achieve three-flavor harmony in a dessert.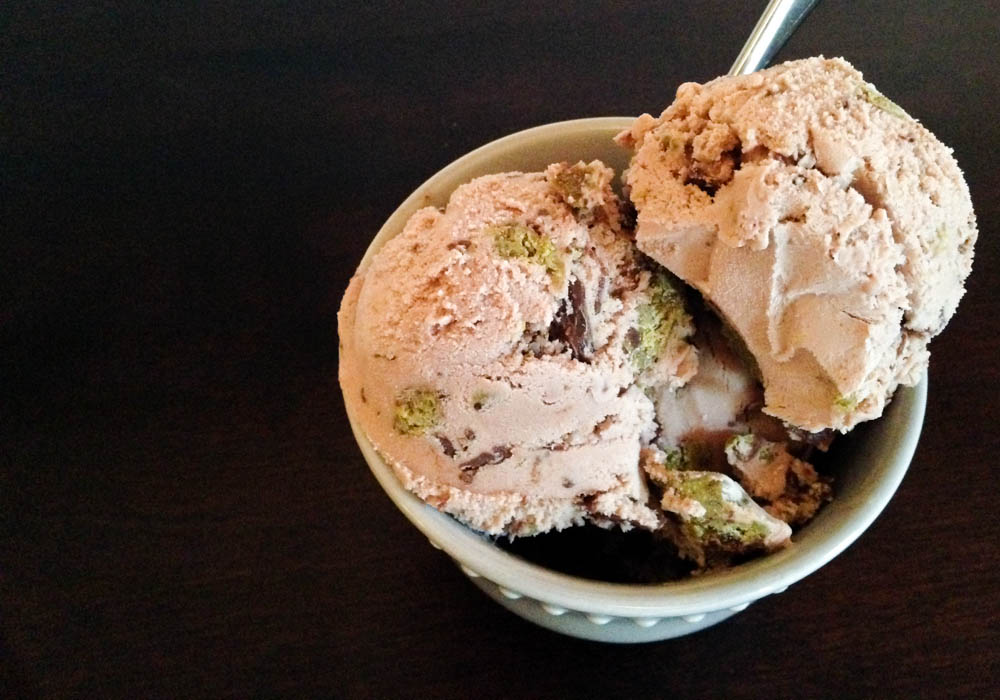 I want to start a campaign to have pistachio chocolate coffee in more things. Advocate for chocolate coffee pistachio-butter filled cups (like PB cups, but fancy), for cakes with pistachio frosting on chocolate cake with coffee ganache, for pistachio chocolate coffee donuts, scones, cookies, quick breads, you name it. I just want more of it in my life. And more of it in everyone's life, so it can be appreciated by all.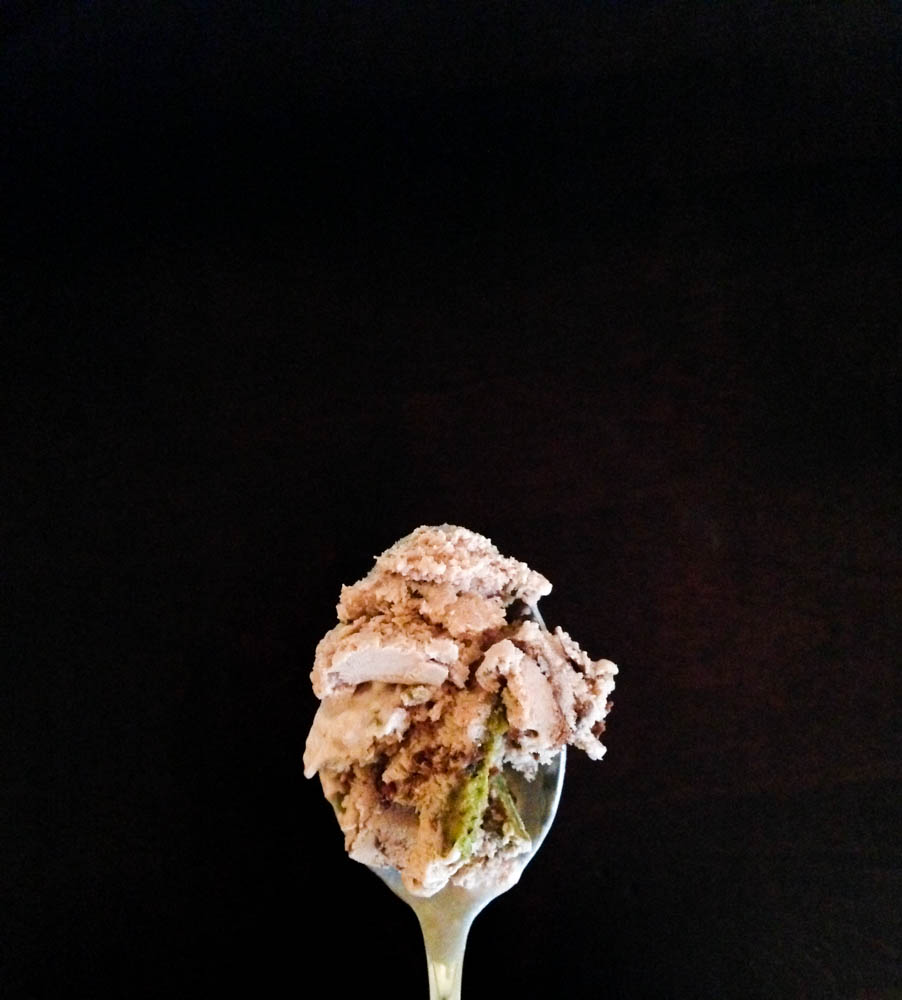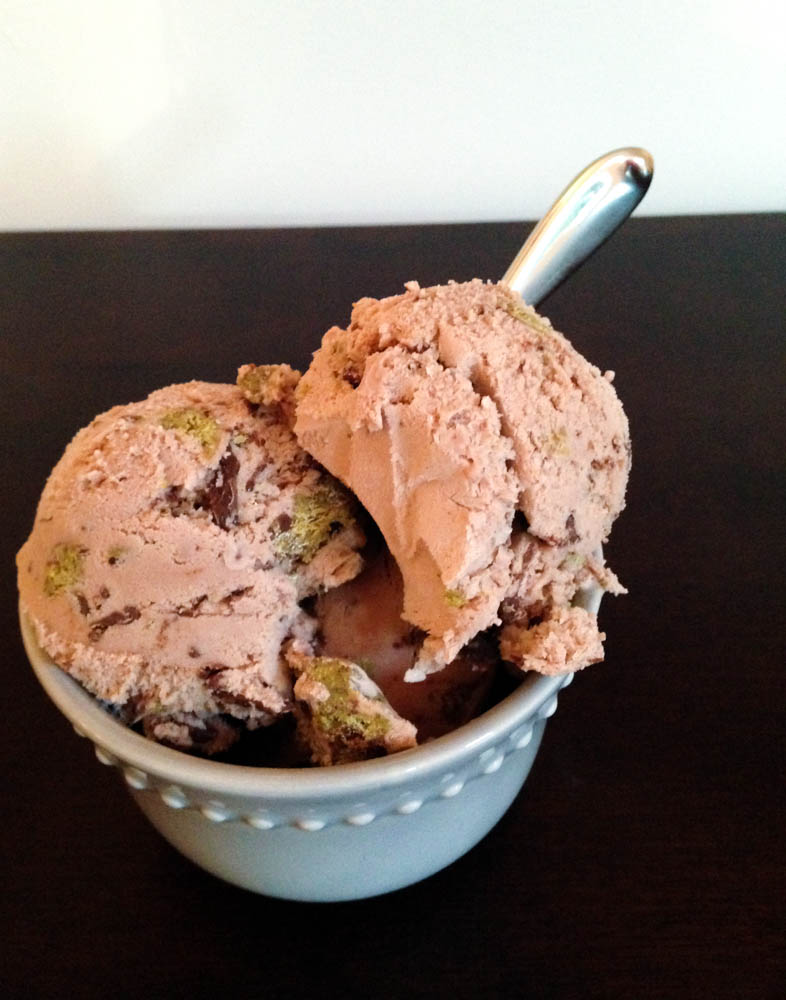 Pistachio Chocolate Coffee for the masses!
-Audrey
Pistachio Chocolate Coffee Ice Cream
2016-03-08 09:39:46
Chocolate Ice Cream
2 cups heavy cream, chilled
1 cup chocolate whole milk, chilled
¾ cup granulated sugar
1 teaspoon vanilla*
Pistachio Swirl
1 cup pistachios
Coffee Swirl
1 cup chocolate chips
1 tablespoon instant coffee powder
Instructions
1. In a large bowl, whisk together cream, milk, sugar, and vanilla extract.
2. Churn mixture according to your ice cream maker's manufacturer's instructions until a soft-serve consistency is reached. In my ice cream maker, this took about 25 minutes.
3. While it is being frozen, blend the pistachios until they are a paste. Melt the chocolate chips in the microwave in 30 second increments, and then mix in the coffee powder. Let cool a little bit.
3. Transfer to a container, and quickly swirl in the pistachio paste and chocolate coffee swirl. Press parchment paper against the top of the ice cream, and cover with a lid or plastic wrap. Freeze until firm, about 4 hours.
The Batter Thickens http://www.thebatterthickens.com/