Cookie Dough Pie does not actually have cookie dough in it.
It's the simplest dessert ever. 3 ingredients. A world of deliciousness.
Cookies. Milk. Cool Whip. Dip the cookie in milk, layer them with Cool Whip. It sounds weird, I know, but it is so so SO good. And, so simple, even a three year old could do it.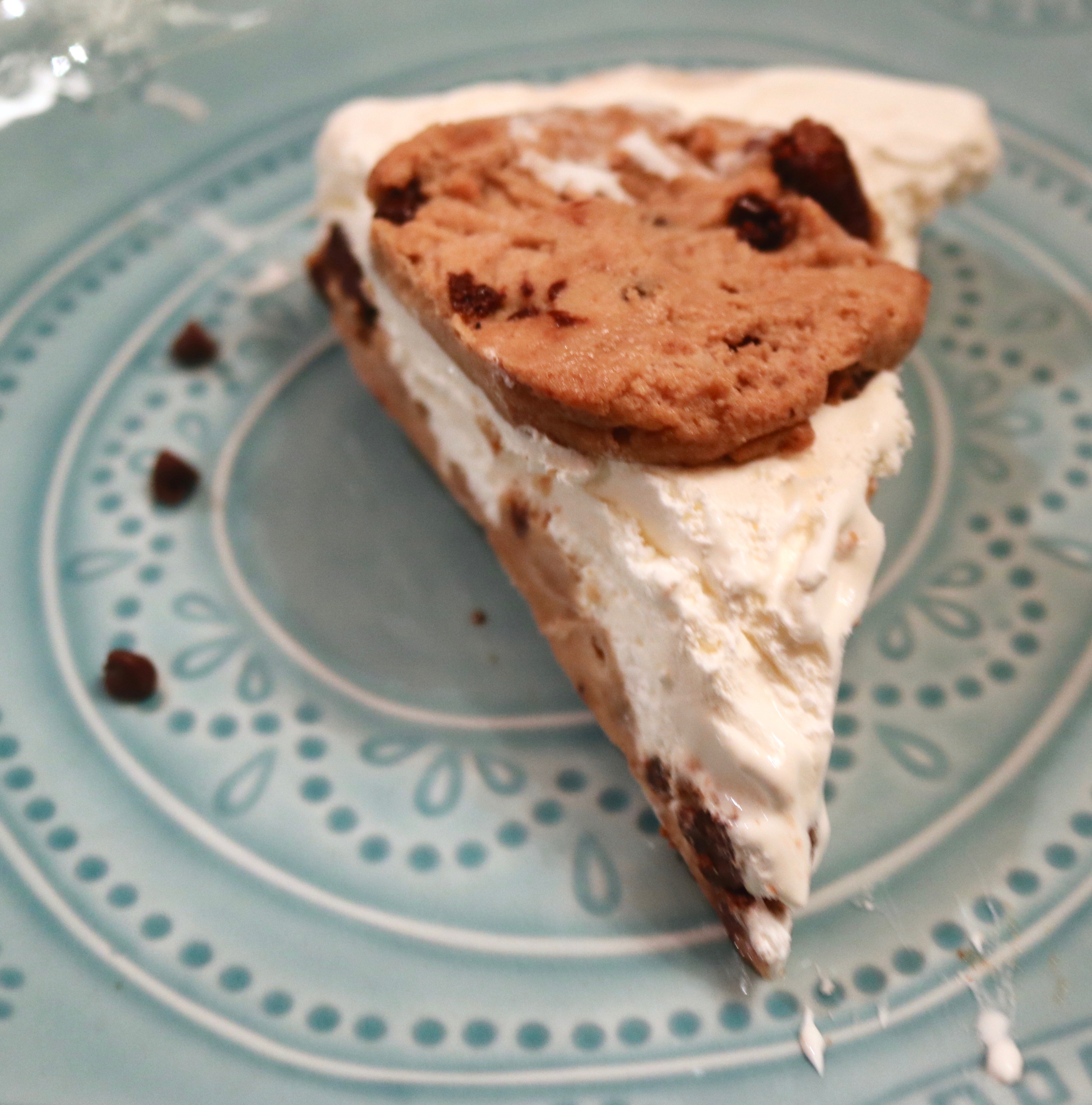 Wait – a three year old could do it. Well, I'm not really a kid expert, so maybe more like a four year old. But still – this is the perfect dessert to make with your kids. It's simple, the flavors aren't complex, it's cheap, and it's so incredibly easy that kids would have to work to mess things up.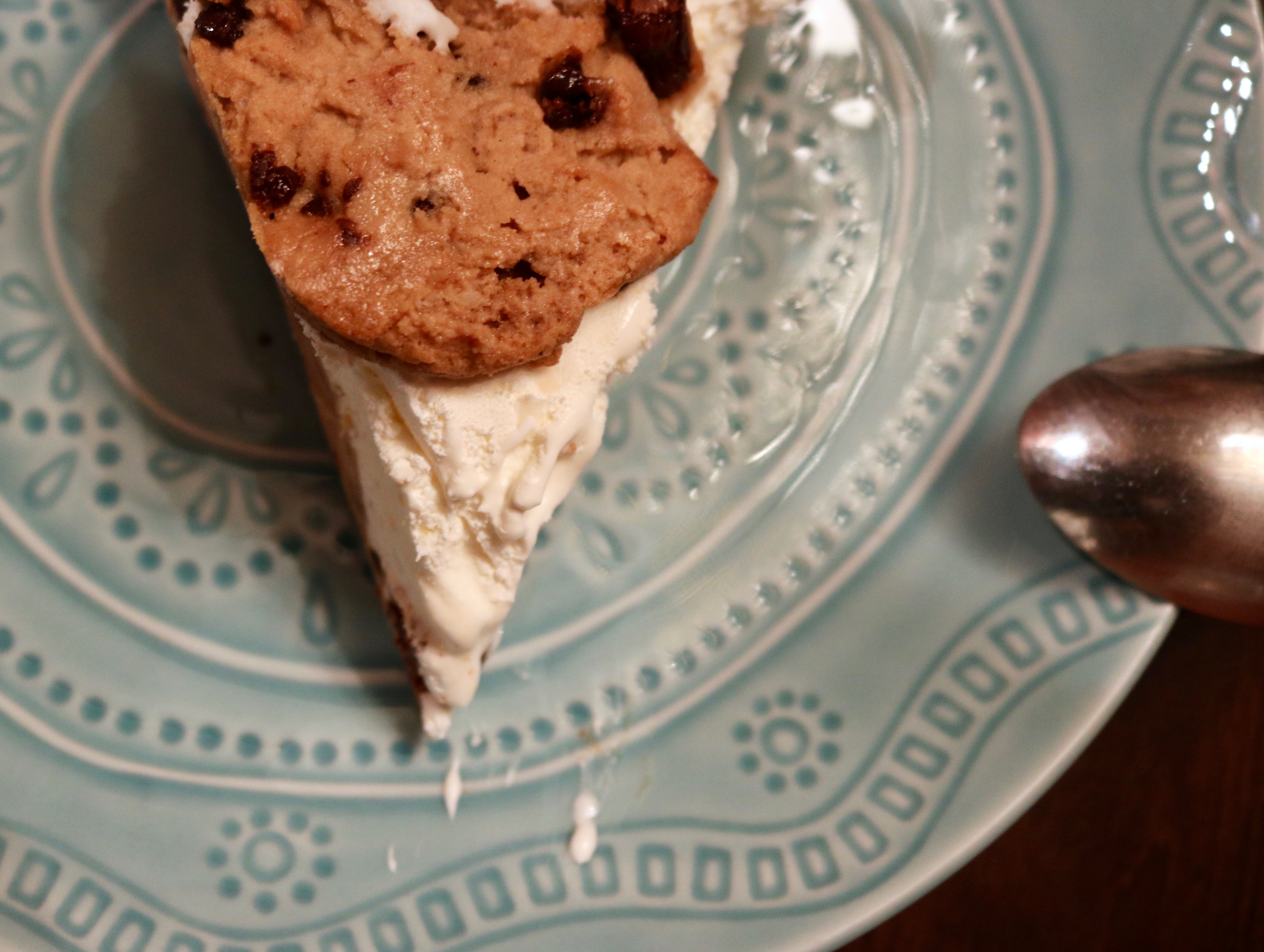 Even if they layered it wrong, or broke the cookies, or mashed things up too bad, it would still be delicious. It doesn't matter how it looks, it'll taste delicious regardless.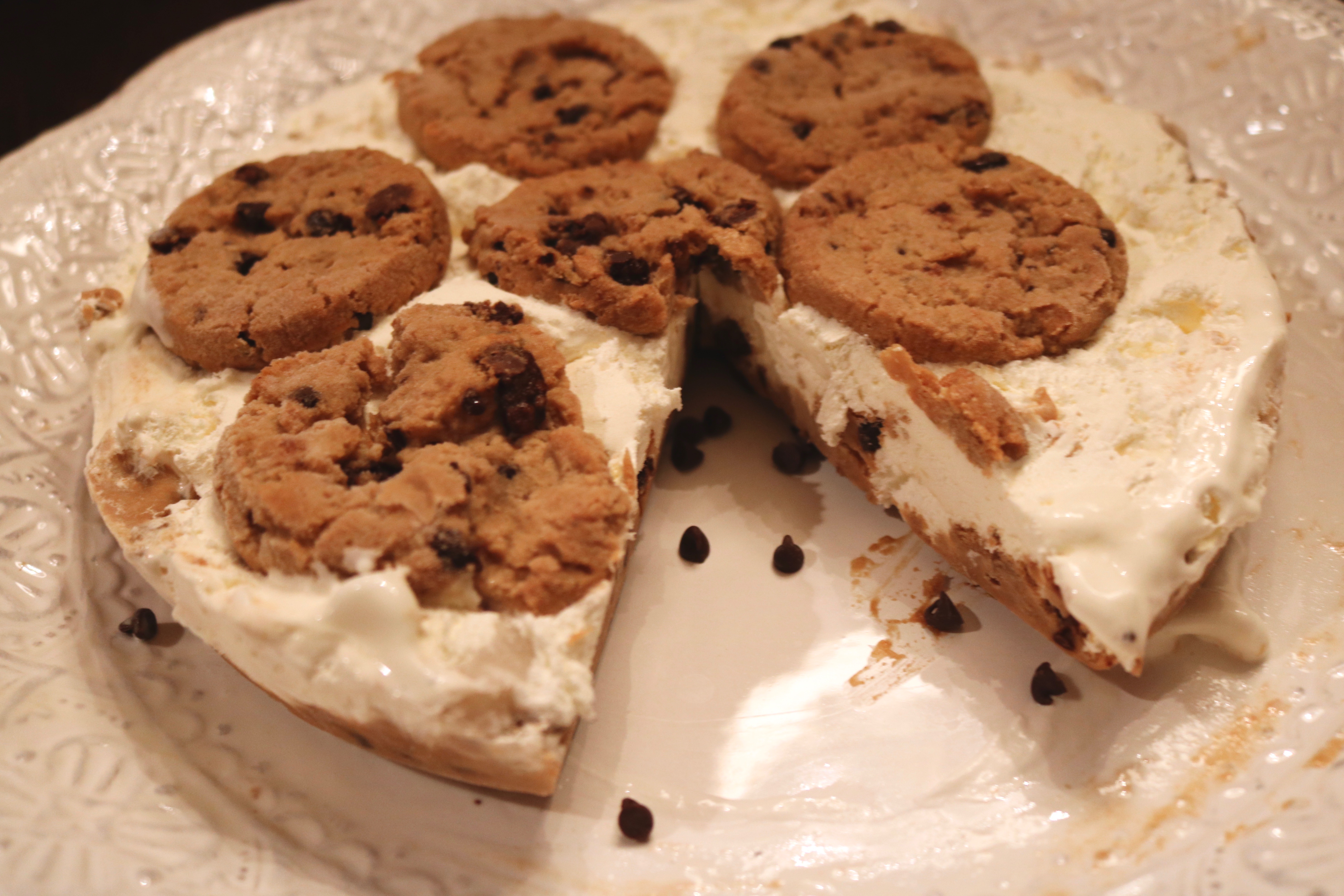 And with summer winding down and summer camps and programs ending, kids may be at loose ends. I know I always was – knowing that school was just around the corner, getting excited and anxious for the new beginning while simultaneously trying to savor every last moment of summer. (Wait. I'm still doing that.)
So this is the perfect activity to entertain kids in those last couple weeks of summer. And, everyone needs a little dessert in this time of the year, with so few holidays.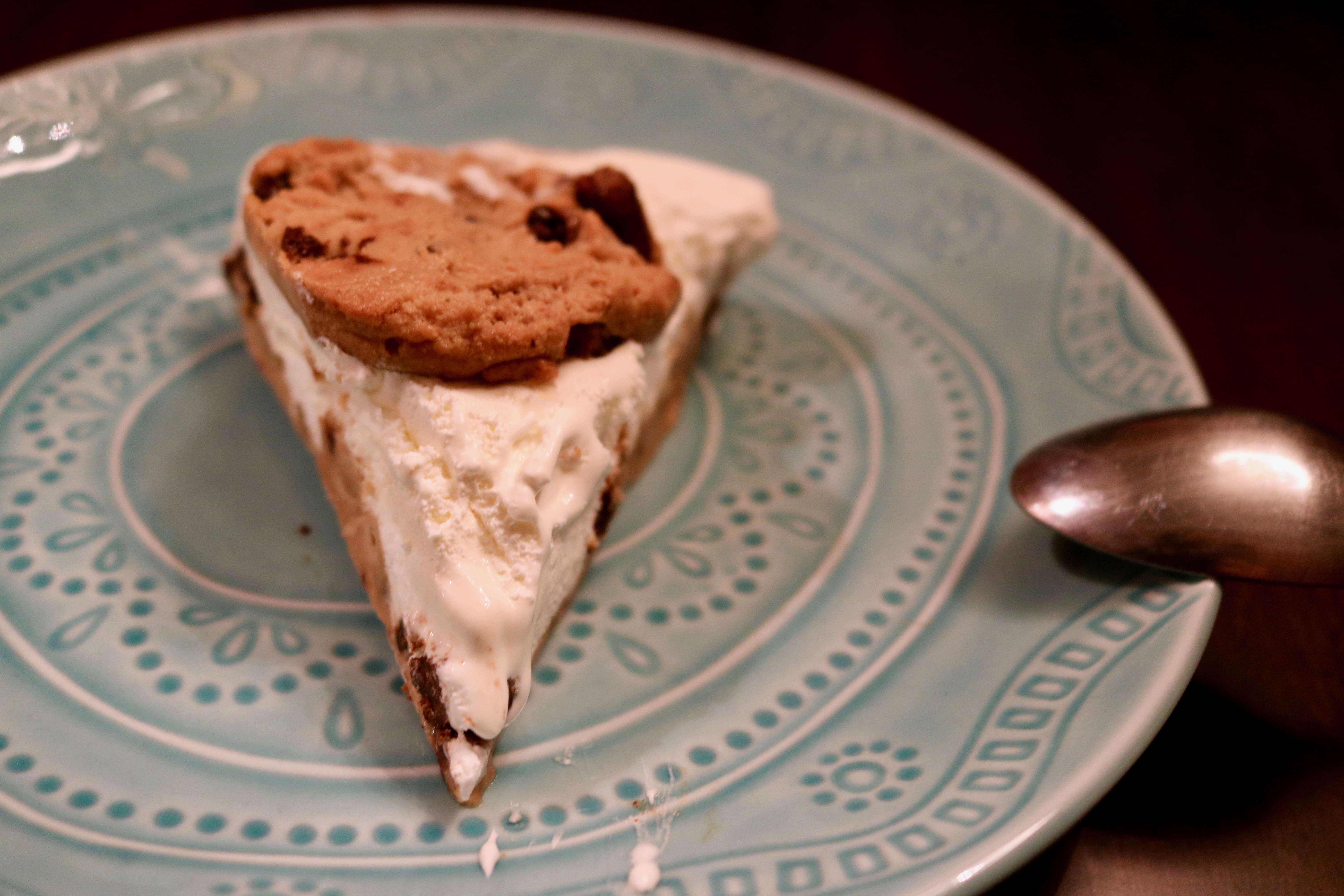 So go to the store, buy three ingredients, and make one of the best pies ever.
Print Cookie Dough Pie
---
Ingredients
1 package original Chips Ahoy cookies (or, 2 dozen of your favorite homemade kind)
2 cartons of Cool Whip
a glass of milk
---
Instructions
1. Prep an 8 or 9 inch circular pan (or spring form, if you want life to be easier) by lining the bottom with parchment paper and greasing the sides.
2. Dip half the cookies in milk and line them along the bottom, covering as much area as possible.
3. You can freeze the cookies here if you want a firmer base to spread Cool Whip on. But you can skip this step if you're in a rush or don't care about how it looks.
4. Spread Cool Whip on top of the cookies.
5. Repeat the layer process as much as you want, ending with Cool Whip.
6. Top with a couple cookies to make it look aesthetically pleasing.
7. Cover with foil. Freeze for 2 hours, or until firm.