Happy New Year! We're having Champagne Cupcakes.
Christmas is over, which is always sad, but the New Year brings lots of exciting things! All those dreams of resolutions that will never happen, but that's fun to pretend will happen. All the ideas of fresh starts, even if you're in school and are in the middle of the school year. At least the good thing about college is that a new year means a new semester with new classes (as opposed to the same old, same old).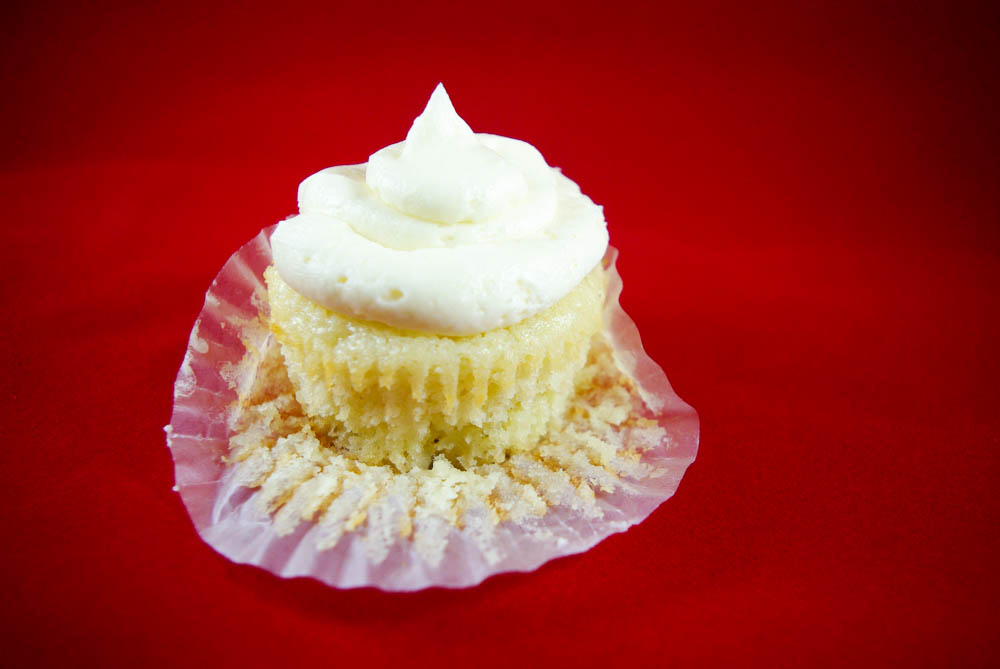 And after the crazy year that was 2017, both on a world-wide scale and a personal scale, I think we can all use a little hopefulness for 2018.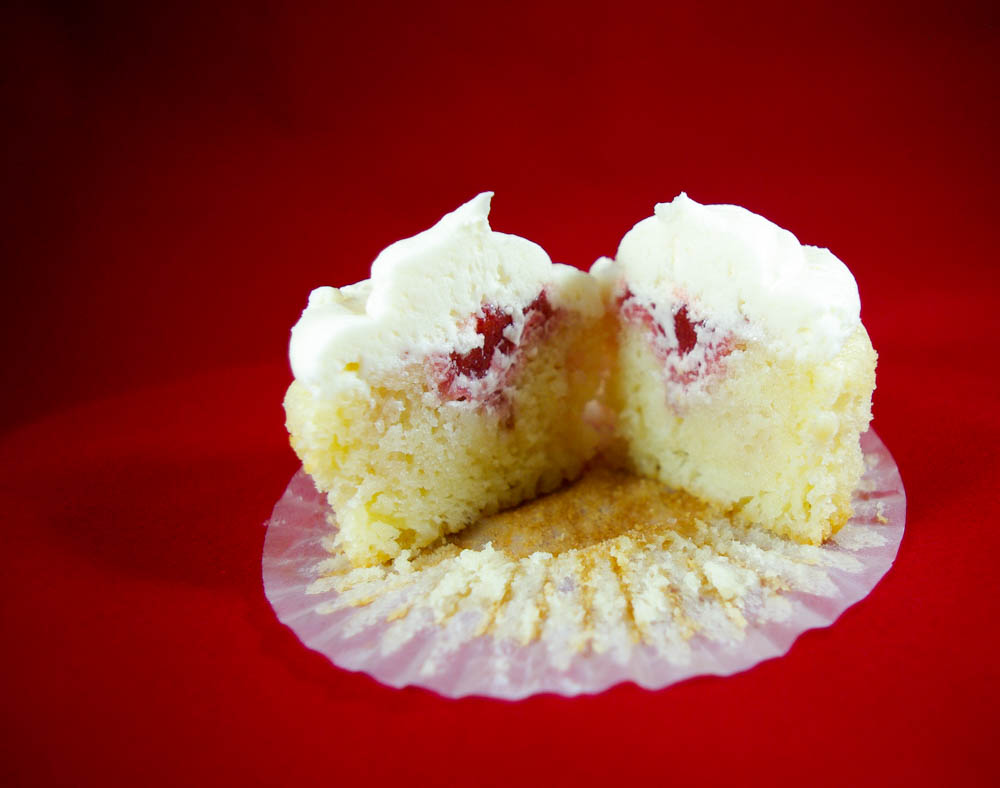 And January is like a good morning. I always say that I'm a morning person because nothing has ruined the day yet. January is a good month because nothing's ruined the year yet.
And no better way to start your mornings – I mean – years than with champagne! And dessert! Together! Enter: Strawberry Champagne Cupcakes.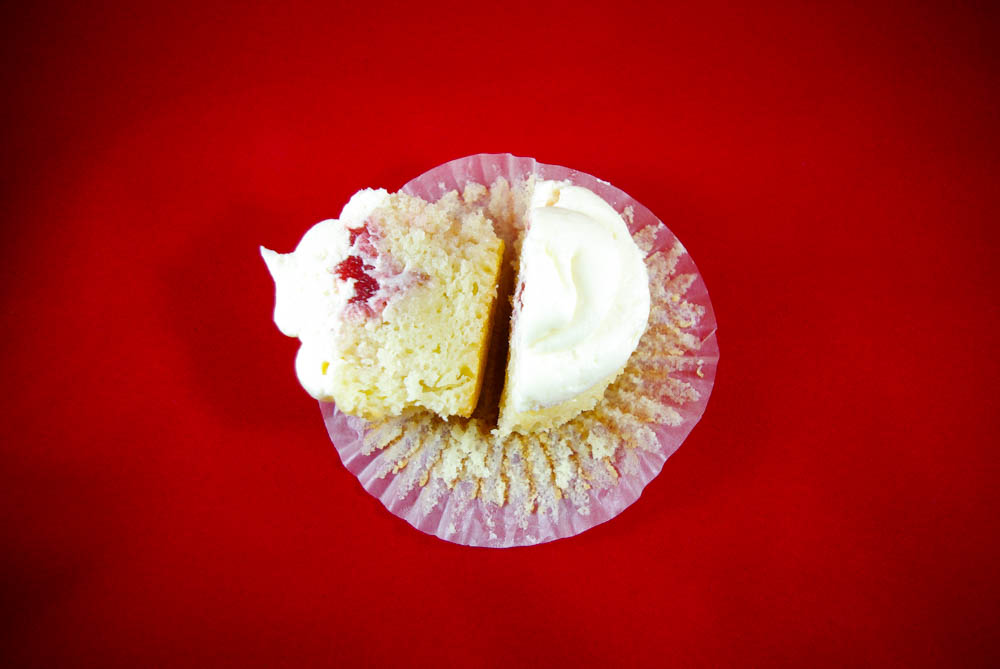 These Champagne Cupcakes were reviewed by some guests as the "best baked good I've ever had," and I think that's mainly because the frosting is super strong champagne. The strong champagne flavor combined with the dense cake and the light strawberry filling make it the perfect New Year's dessert. Light but not too light, alcoholic, and perfectly sweet.
Best of luck to you all in the New Year. I personally can't wait for all the New Year, New Me memes that will circulate. But best of luck in all your endeavors in the New Year, and I hope that you make it your best one yet.
And that your year starts with Champagne Cupcakes.
Print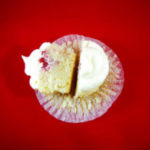 Champagne Strawberry Cupcakes
---
Description
Vanilla cupcakes with strawberry jelly filling and a bold champagne frosting.
---
Ingredients
For Cupcakes:
2 sticks (1 cup) unsalted butter, softened
1 3/4 cup granulated sugar
4 large eggs
1 cup whole milk
1 tablespoon pure vanilla extract
1/2 vanilla bean, seeds scraped out
2 3/4 cup all-purpose flour
1 1/2 teaspoon baking powder
1/2 teaspoon salt
For Filling:
Strawberry jelly, or jelly of your choice
For Champagne Frosting:
3 1/4 cups powdered sugar
1 cup butter, at room temperature
1/2 teaspoon vanilla extract
3 tablespoons champagne, at room temperature
---
Instructions
For Cupcakes:
Position a rack in the upper third of the oven and preheat oven to 350 degrees F. Line two cupcake pans with paper liners and set aside.
In a medium bowl, whisk together flour, baking powder and salt. Set aside.
In a small bowl, whisk together milk, vanilla extract and vanilla bean seeds. Set aside.
In a stand mixer, fit with a paddle attachment, cream the butter and sugar until light and fluffy. This may take 3 to 5 minutes. Scrape down the sides of the bowl to make sure everything is well incorporated.
Add the eggs, one at a time, beating for one minute after each addition. If the batter begins to looks a bit curdled, that's alright. With the mixer on low speed, alternately add the flour mixture and the vanilla milk mixture in three batches, starting and ending with the flour. When the batter is almost combined, stop the mixer and finish mixing the batter with a spatula, making sure that any flour bits at the bottom of the bowl are well incorporated.
Divide into the lined cupcake pan and bake for 25 minutes or until golden and a cake tester inserted in the center comes out clean. Allow to cool in the pan for 10 minutes before removing to cool completely before frosting.
For Frosting:
With an electric mixer, beat together sugar and butter. Mix on low until well blended, and then on medium for another two minutes. Add vanilla and champagne, beating on medium for another minute.
Assembly
To assemble, wait for cupcakes to be completely cool. Then, either cut out the centers of the cupcakes (or if you're lazy like I am, just poke in a hole with your finger). Scoop a teaspoon or two of jelly into the hole, then frost with champagne frosting.
---