The Batter Thickens is the joint project of two sisters separated by age and location but always connected by their shared love of baking and all things sweet.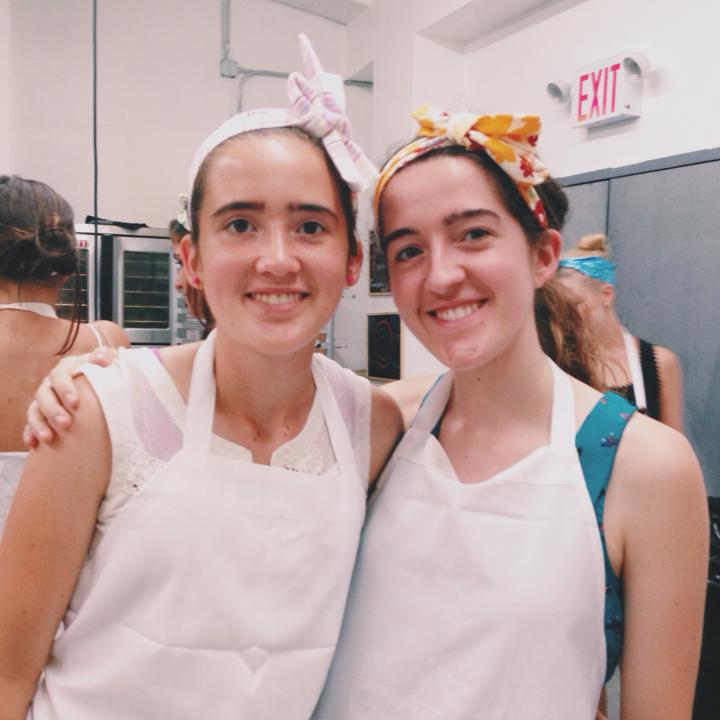 The Batter Thickens
Inspired by their avid following of baking blogs and endless scrolling through Foodgawker, Audrey and Molly decided to start their own blog as a way to share their baking projects with each other after Molly left their Indiana home for college in Minnesota, and with other fellow sugar and chocolate enthusiasts such as themselves.
On The Batter Thickens, you will find lots of chocolate (paired with peanut butter more often than not), appreciation for classic recipes in addition to playful variations on said classics (see our Brownie Doctor series), a little trial-and-error experimentation, and a lot of dreaming up delicious permutations of butter, sugar, and chocolate that have a tendency to get a little carried away…in the best possible ways. For all the hours we spend in the kitchen, we are still just amateur baking enthusiasts with no formal training, so all of our recipes are easy enough for anyone with a little basic kitchen experience and an active sweet tooth to pull off without any trouble at all. We hope you'll join us as we learn more about baking, photography, and blogging with each new post. Welcome, and enjoy!
The Bakers Behind the Decadence
Sisters Molly and Audrey have been baking since they were tall enough to reach the counter from a stool. In the early days, they specialized in banana bread and sneakily (or not so sneakily) snacking on chocolate chips during the baking process. These days, their recipe repertoire has branched out a little. But they still sneak the occasional chocolate chip.
Audrey
Audrey is the younger sister. She's a freshman at the University of Southern California, studying Engineering. But she balances out the science stuff with experiments in the kitchen. Being in college doesn't stop her from baking whenever she can. Her favorite part of going to new cities is trying all the food, so she'll tell you all about the food she tries in Los Angeles. She gets her baking inspiration whilst running and staying active.
Below, Audrey rolls out one of her first batches of cookies:

Molly
Molly (right) works in marketing in Minneapolis, using her colleagues as taste-testers for her sugary inventions. Her baked goods have been known to disappear from the office kitchen by lunchtime, leaving only crumbs behind. When she's not working or creating a new over-the-top dessert in her humble apartment kitchen, you can usually find her with her nose in a book, on a yoga mat sweating it out during a Yoga Sculpt class, or working her way through the Twin Cities foodie scene. If she could only eat one baked good for the rest of her life, it would be the New York Times Chocolate Chip Cookie.
Below, Molly lets out her frustration on some unsuspecting bread dough: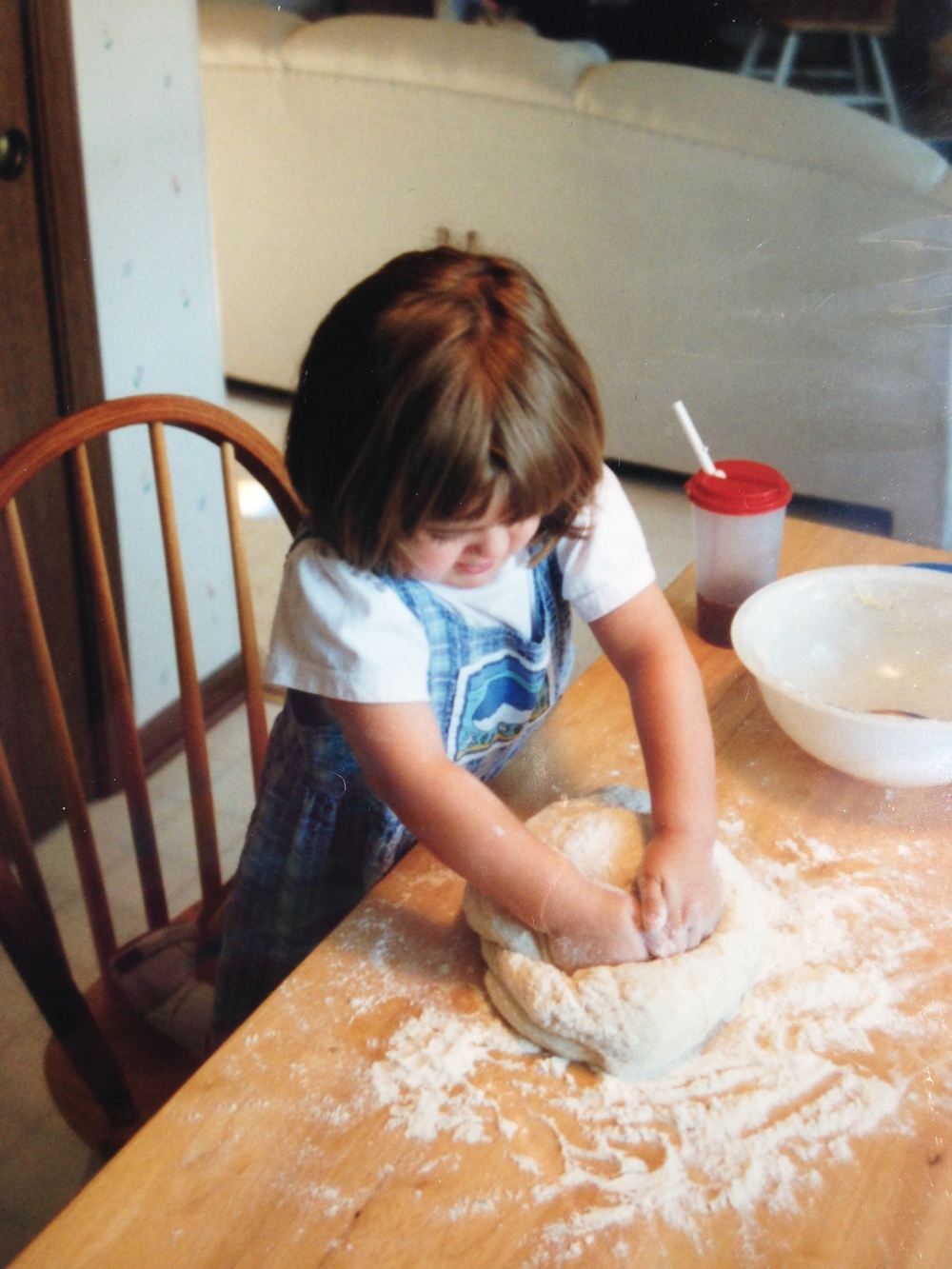 ---
Praise for The Batter Thickens:
"America should wake up to these baked goods!!!" – Our Dad
"These baked goods always make me feel emotionally satisfied." – Sadie, muse
"These cupcakes are an event. You want to savor them, with a cup of tea." – Jackie, aunt
"Mmmrrhhgghuunnn." – Natalie, roommate, chewing
"That looks DI. VINE." – Anonymous classmate
---