So I want you to go out now and buy red velvet Oreos. They are amazing. I've always been skeptical of gimmicky, limited edition Oreos, especially with flavors like Red Velvet. But I went ahead and bought them. And wow. I quickly became obsessed.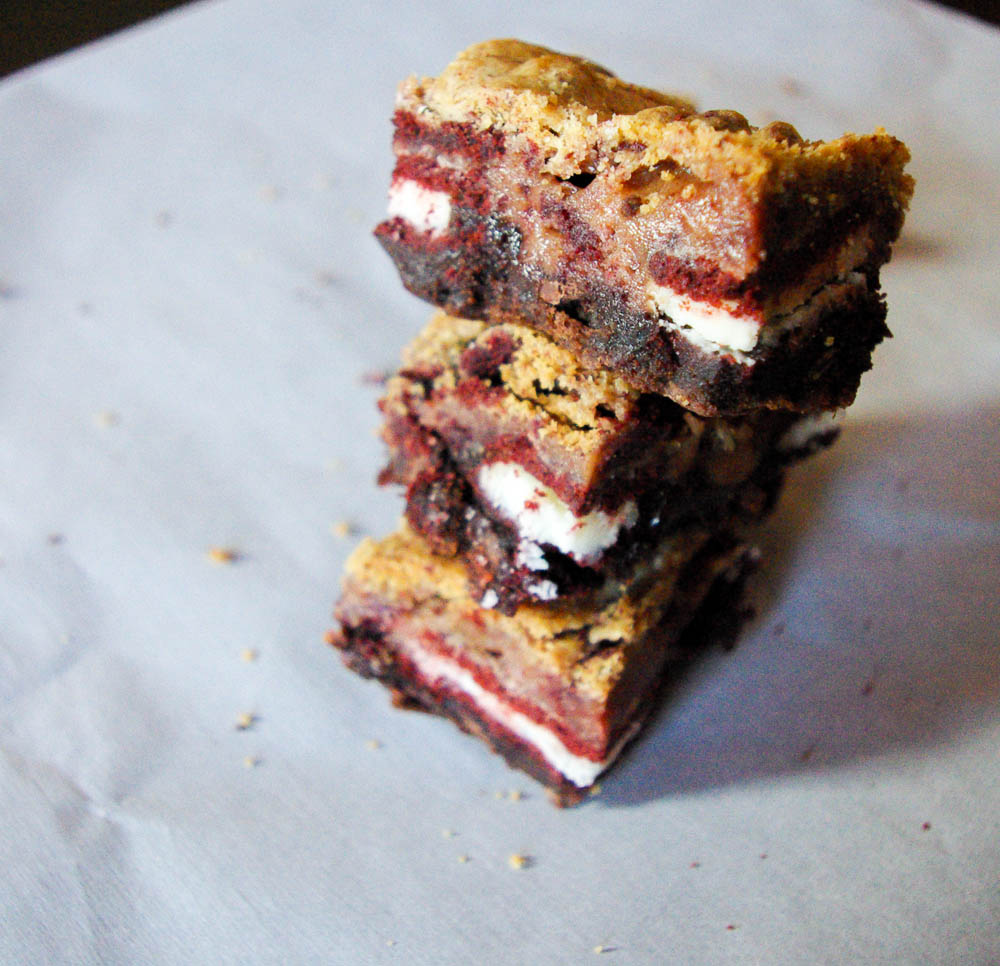 So I tried them, and had to stop myself from devouring the rest. And then I crushed some and put it in cookie dough. And then lined them up on top of brownie batter. Then put the cookie dough on top. And baked it. And devoured it.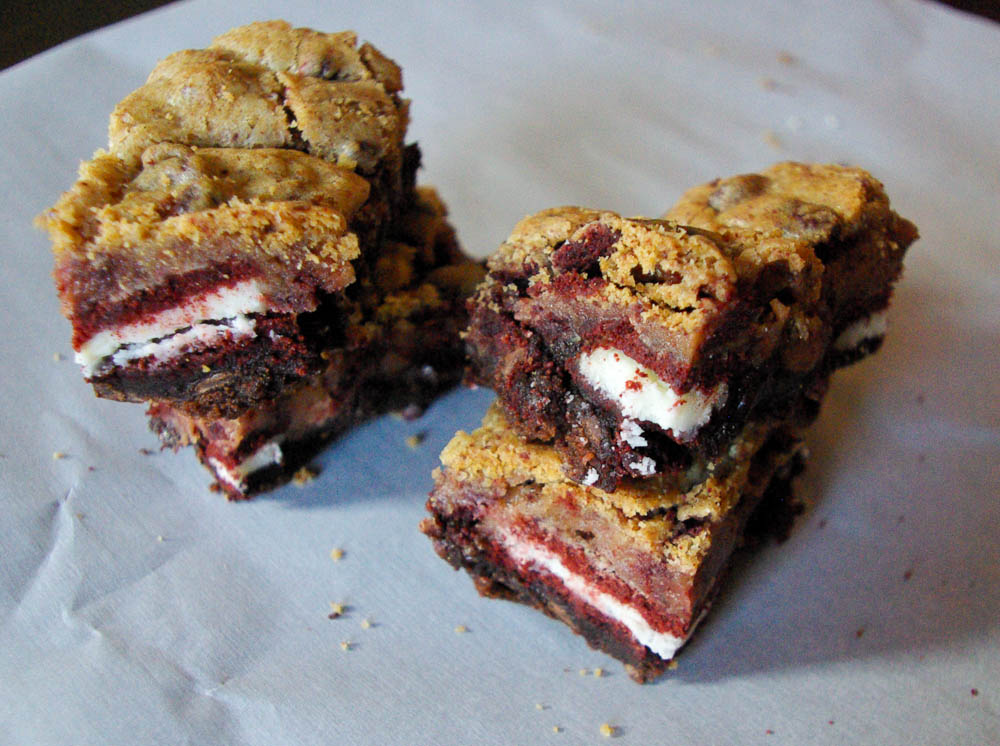 If you have a significant other, I recommend making these for them. If you don't, I recommend making these for you. Pros of not having a significant other: more for yourself.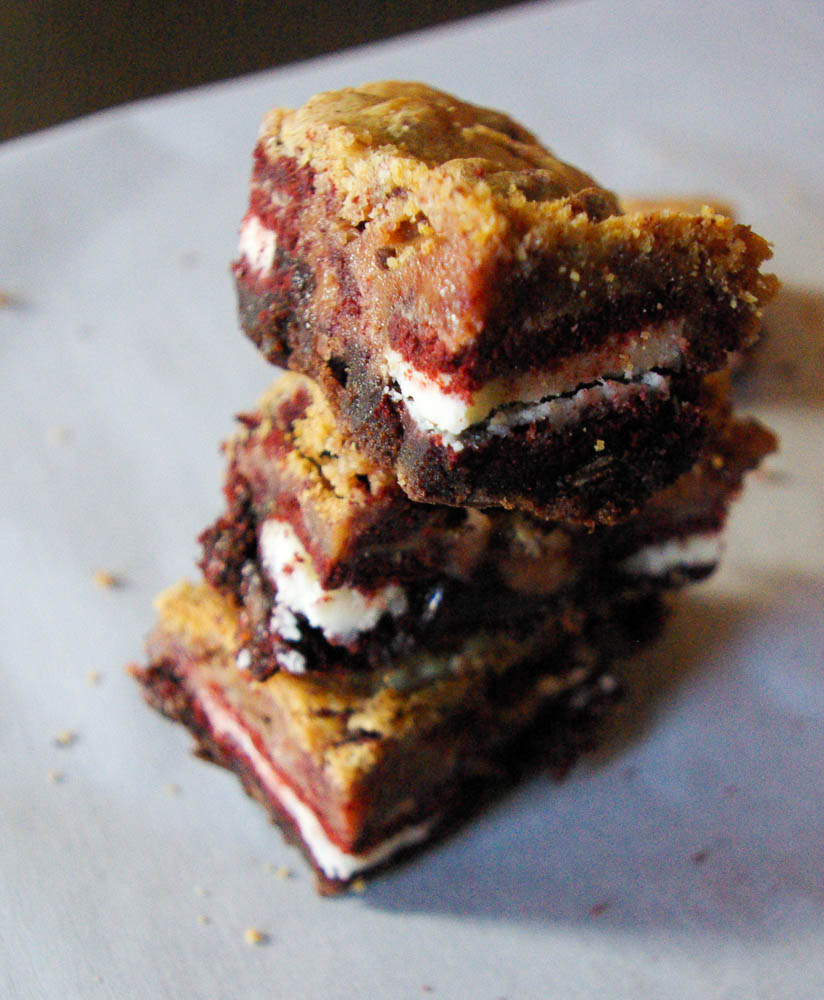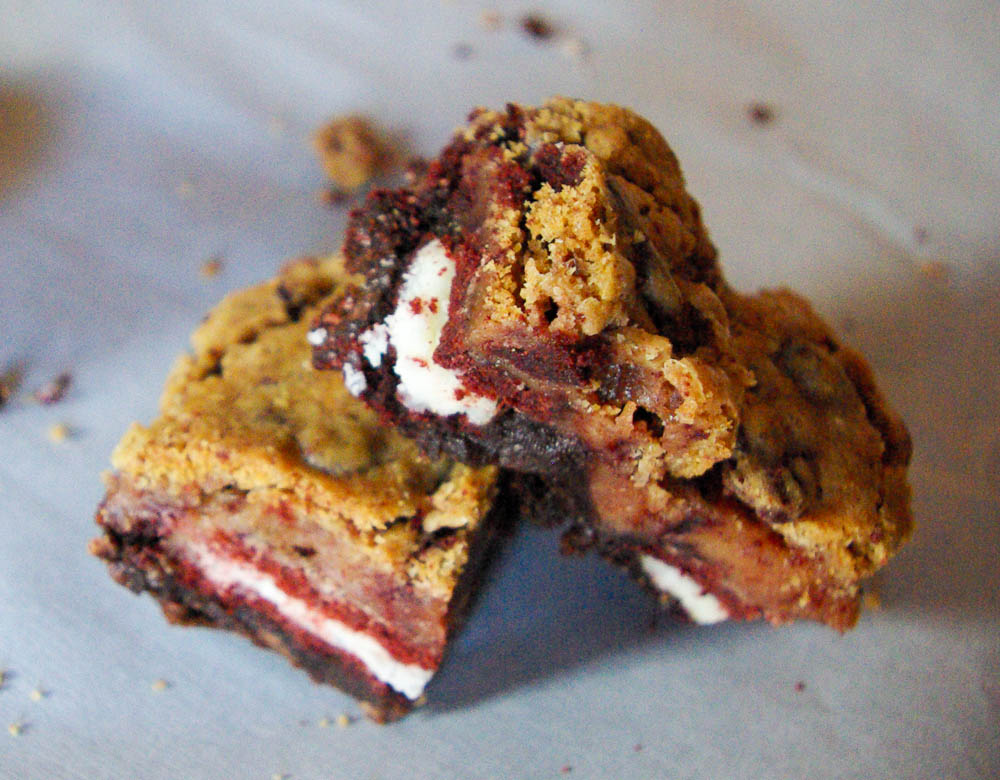 But also let's focus on general love for Valentine's Day, like I do every year. Not romantic love, even if that's what the holiday is technically about. Like, love for your family, love for your friends, love for your pizza guy, love for the barista at your favorite coffee place, love for your pets. Love for everything. Focus on that love, and give something to those people. Bake them something (like these bars), and tell em. how much you appreciate them. It's a holiday about love, so celebrate it.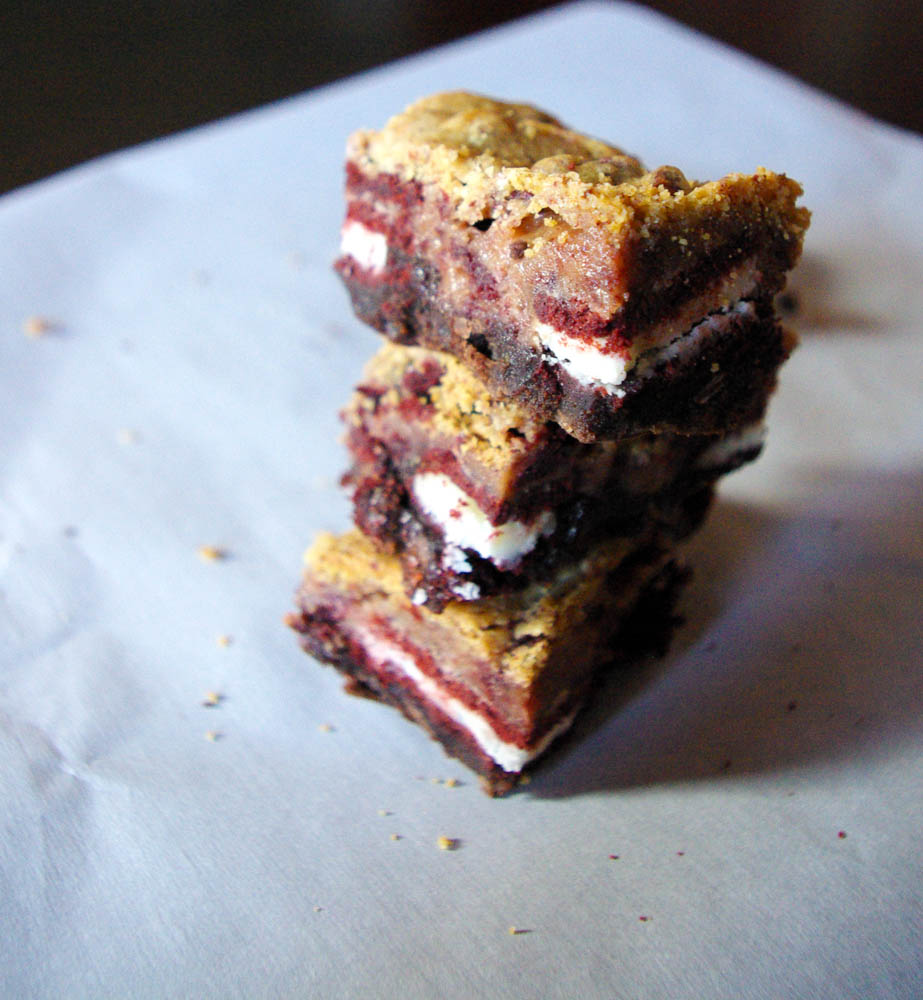 And I've found the best way to celebrate love is to bake.
-Audrey
Red Velvet Oreo Cookie Brownie Bars
2016-02-13 20:15:36
Ingredients
Your favorite cookie dough (store-bought is okay)
Your favorite brownie batter (store-bought is okay)
1 package Red Velvet Oreos
Instructions
Pre-heat oven to 350 degrees. Grease or line a 9x9 inch pan with parchment paper.
Crush up half the Oreos and mix the crumbs into the cookie dough.
Spread brownie batter over the bottom of the pan. Line whole Oreos across it until it is all covered.
Scoop globs of cookie dough and put them over the Oreos.
Bake for 30-40 minutes, until a toothpick inserted comes out clean.
Enjoy!
The Batter Thickens http://www.thebatterthickens.com/