This Cauliflower Chickpea Salad has caused some problems.
Mainly of the oh-my-god-how-much-fiber-have-I-just-consumed-in-one-sitting problems. If you catch my drift. This salad was probably the first time I really went to town on some vegetables.
But it's oh-so-worth it. I never went back. This is the best way to eat your vegetables.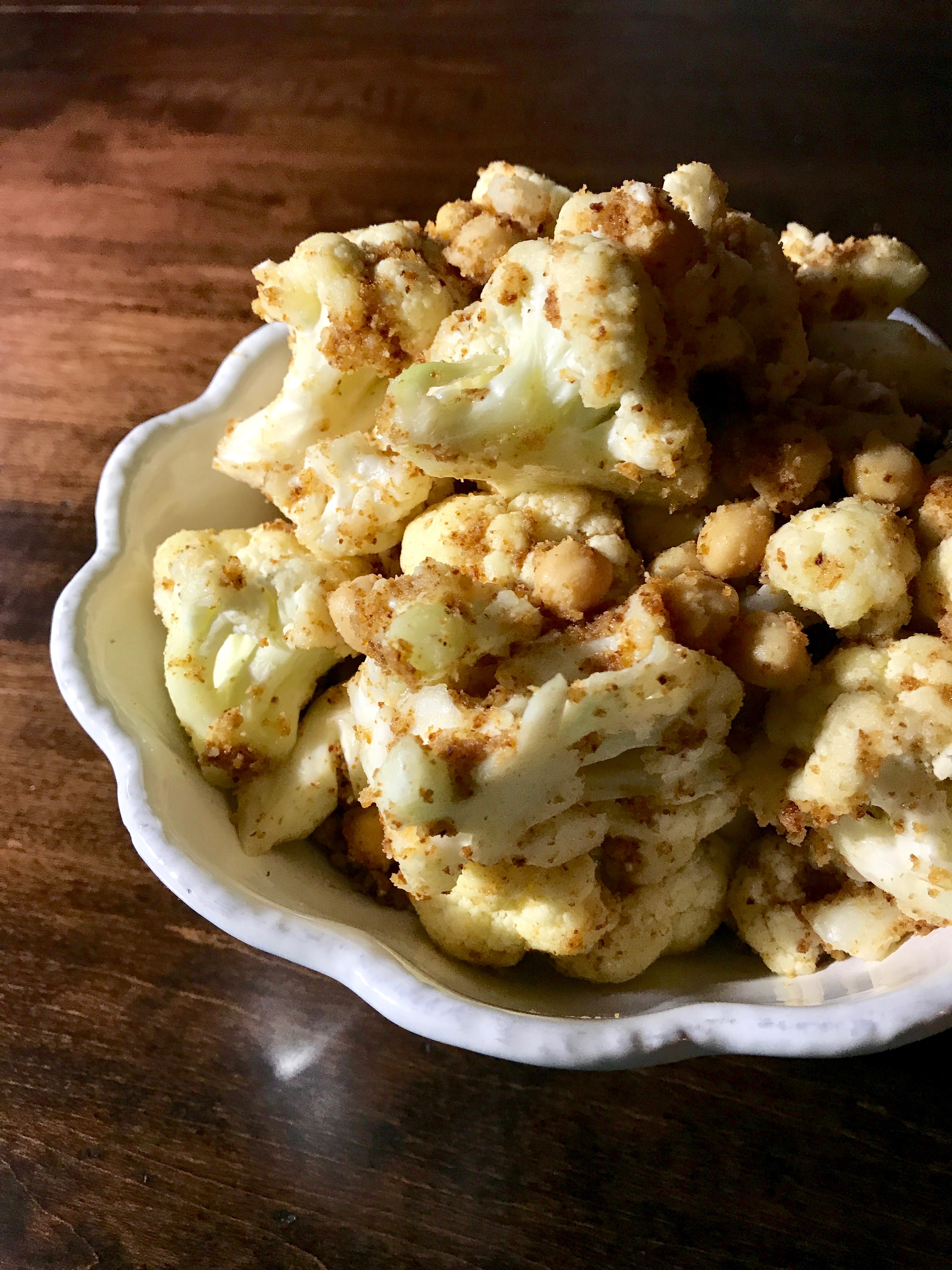 This has been my favorite salad for a long time. Molly made it a couple years ago and we both ate like 3/8 of it, leaving only 1/4 for the rest of our family. Afterwards, it was uncomfortable. It's a lot of cauliflower. But it was delicious and I did not regret a single bite.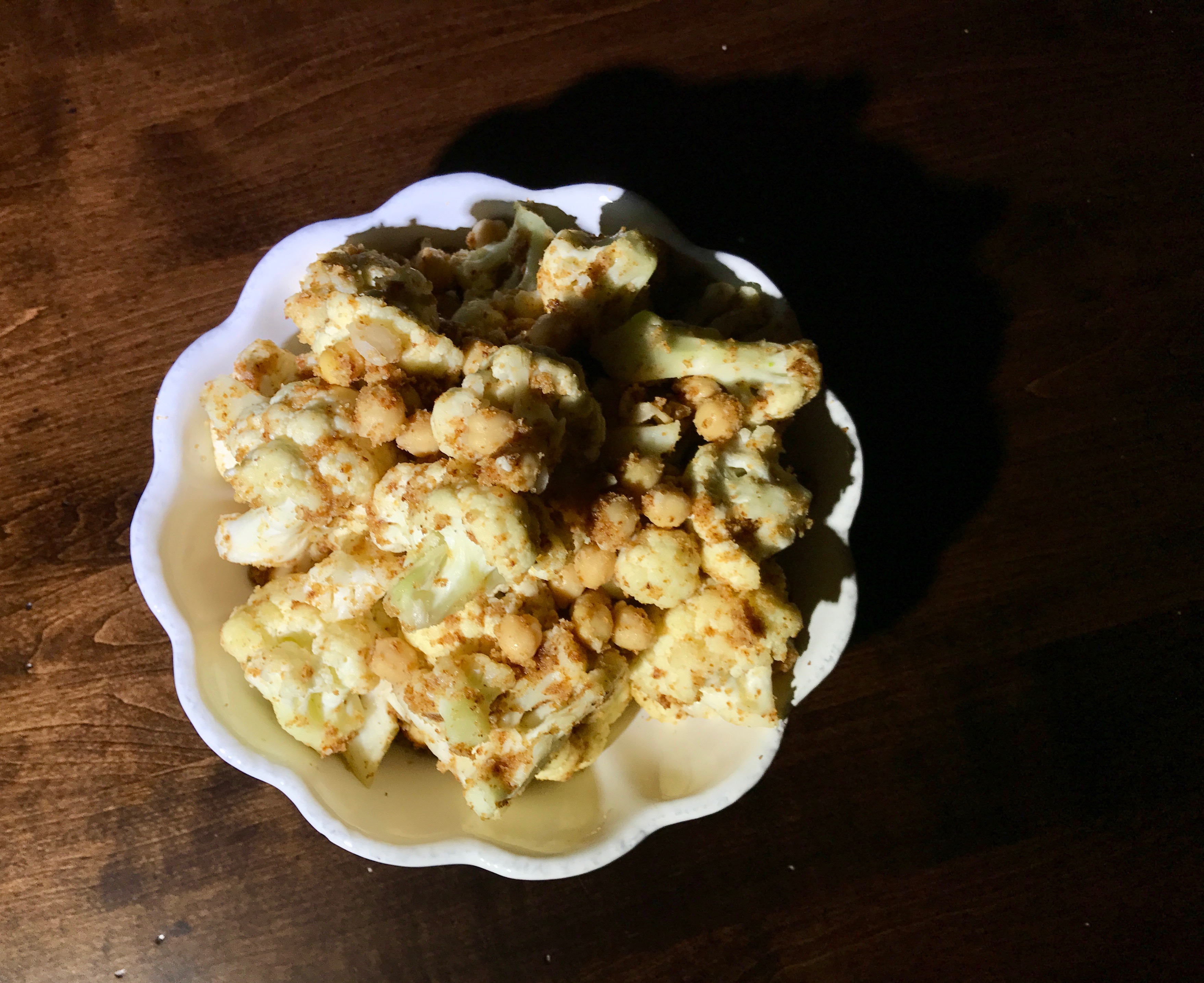 Then I found the recipe to make it again a couple months later, and I saw it was on this website in a post called "Eat Like a Model (Really)," and I got annoyed. As if we're supposed to believe models are eating so much cauliflower they have to lay down to digest it.
Well, maybe they don't eat that much of it. And maybe that's why they're models. But quite frankly, I'd chose excessive cauliflower consumption over modeling.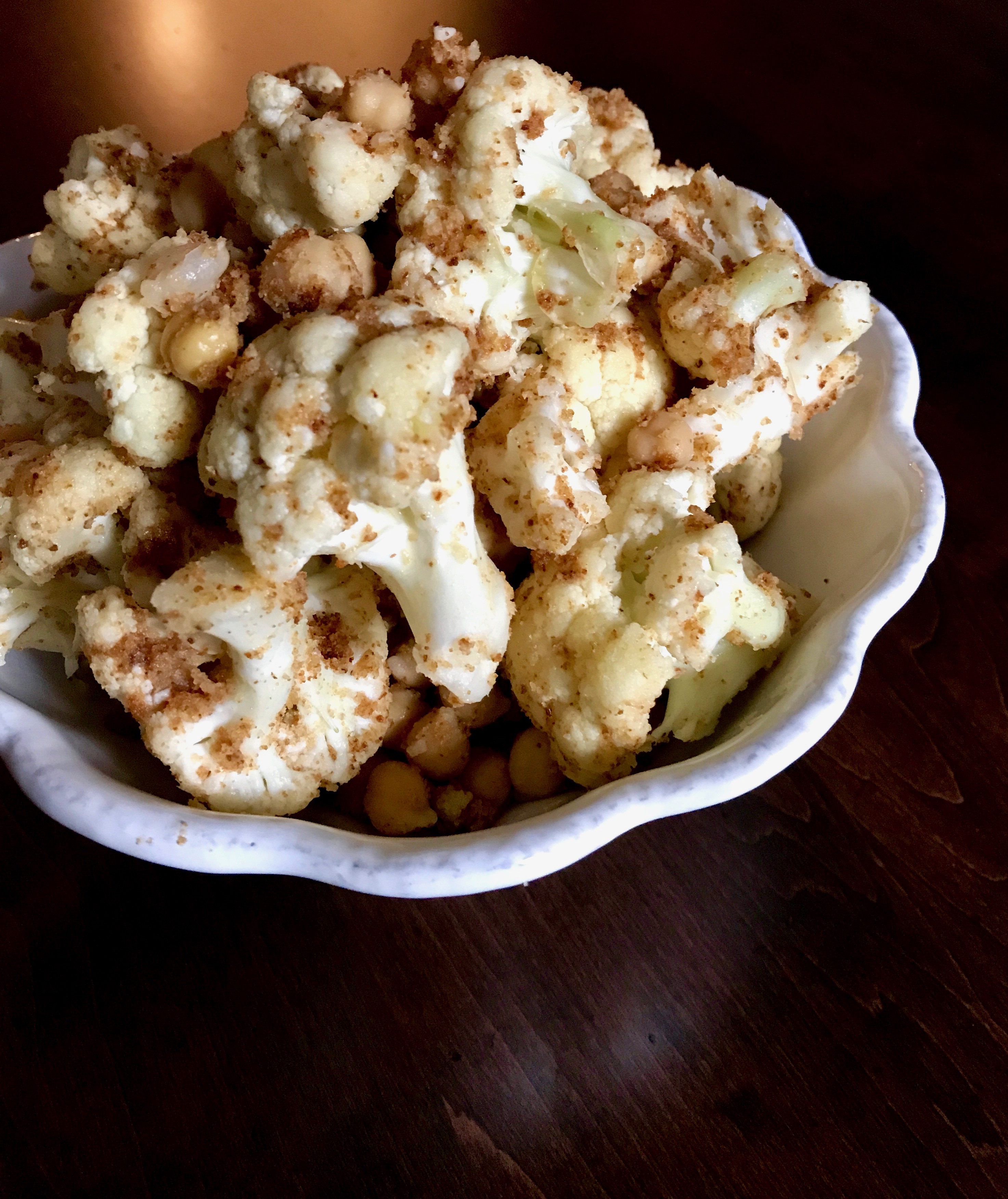 Real talk, this was apparently offered backstage at New York Fashion Week. So whether you serve this to guests or just eat the whole batch yourself, it feels that much more classy.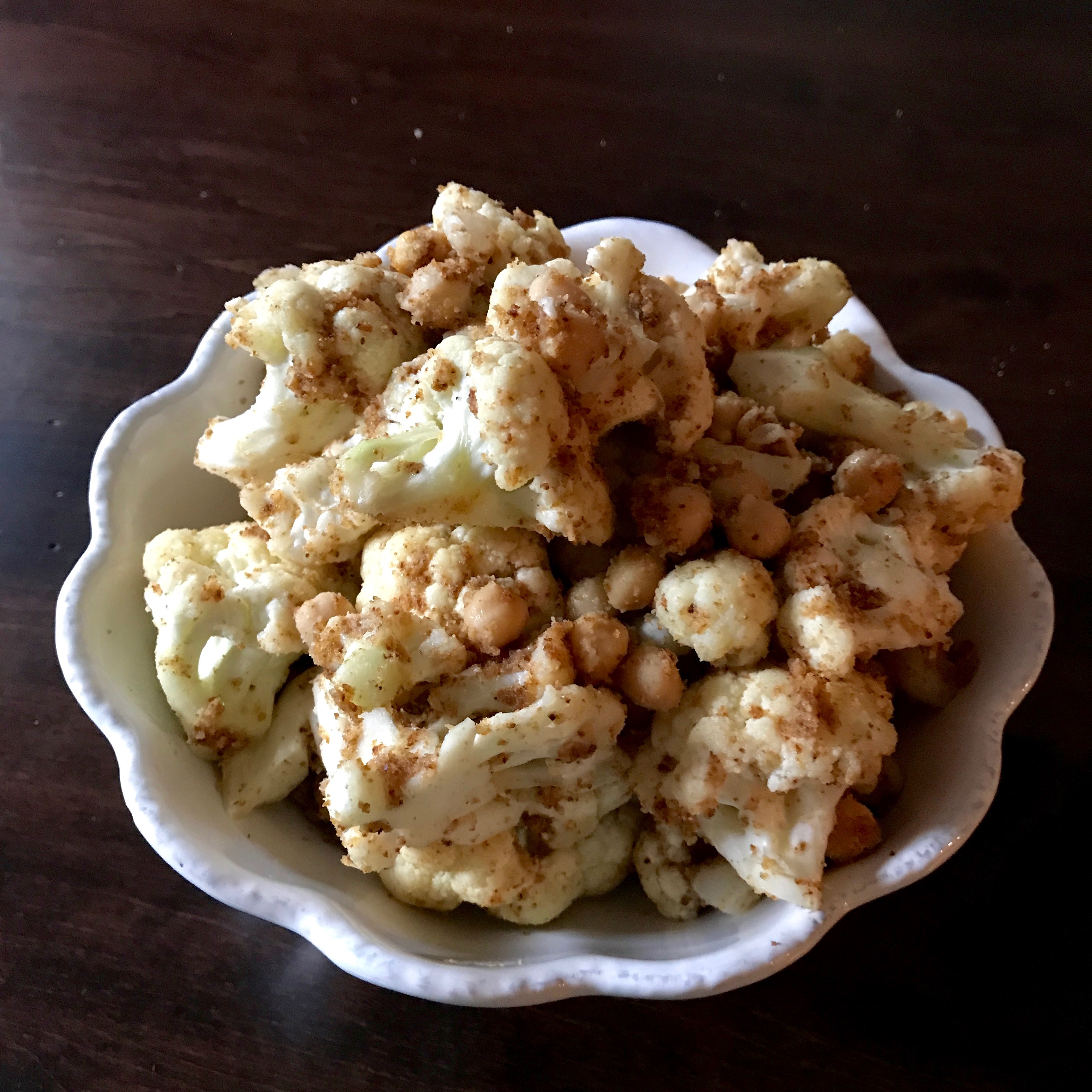 Honestly, I'd love to be a chef for the stars. Like, make amazing food, get paid, meet celebrities, and get tips from drunk rich people. (I mean, remember when Jay-Z tipped $50,000?!?)
Sounds pretty ideal to me. I am going to live in Los Angeles after all. Maybe it'll be like La La Land. But instead of dancing with Ryan Gosling in the Griffith Observatory and then getting discovered and blowing up, I'll put years of hard work into the kitchen and then advance to line cook at some nice restaurant, occasionally cooking for celebs who stop in but never seeing their faces. And then I'll be 30, never "discovered" and I'll resign myself to selling cupcakes out of a cart next to celebrities' Walk of Fame Stars.
Or, I'll just become an engineer.
For now, I'll just eat some Cauliflower Chickpea Salad.
-Audrey Cauliflower Chickpea Salad
---
Ingredients
For Salad
1 can chickpeas
1 teaspoon fresh thyme leaves
3 cups water
1-2 heads cauliflower, cut into bite-sized florets.
5 Tablespoons canola oil
½ cup panko-style breadcrubs
¼ teaspoon sea salt
black pepper
For Dressing
2 Tablespoons apple cider vinegar
2 Tablespoons extra-virgin olive oil
1 teaspoon maple syrup
1 teaspoons grainy Dijon mustard
1 Tablespoon capers (optional)
2 Tablespoons black olives, chopped and pitted (optional)
1 cup sliced parsley leaves (optional)
---
Instructions
Drain and rinse chickpeas. Let dry.
While chickpeas are drying, prepare bread crumbs: heat skillet on medium heat and add 3 Tablespoons oil. Add breadcrumbs. With a wooden spoon, brown breadcrumbs to a light brown. Transfer to a paper towel-lined plate to drain.
Prepare dressing: In a bowl, whisk together vinegar, oil, maple syrup, and mustard. Add capers, sliced olives, and chopped parsley.
Prepare cauliflower: Heat a gallon size pot on high heat setting. Add cauliflower and then 2 Tablespoons oil.
Cook cauliflower for about 5 minutes, stirring with a wooden spoon to prevent scorching. Cauliflower should be roasty and soft.
Transfer cauliflower to a bowl. Add chickpeas and dressing and mix gently. Add breadcrumbs and toss again.
---
Notes
There are ways to complicate this and ways to simplify it. The original recipe says you should cook the chickpeas by hand. I thought that seemed excessive, as it takes an hour and a half. Also, you could buy a head of cauliflower and break it up it yourself, or you can just buy pre-cut cauliflower in bags, which is what I did. You can also leave the olives, parsley, and capers out of the dressing. This recipe can be as simple or as complicated as you want.
---