Hello! It's been so long! I have my last final of Junior year tomorrow and then it's officially summertime! And then I'll officially be a senior in high school and that's a little terrifying, but I have a nice long summer to come to terms with that and a plenty of time to bake and take pictures and post and get back into this blogging thing. Starting with these Peanut Butter Butterscotch Cupcakes.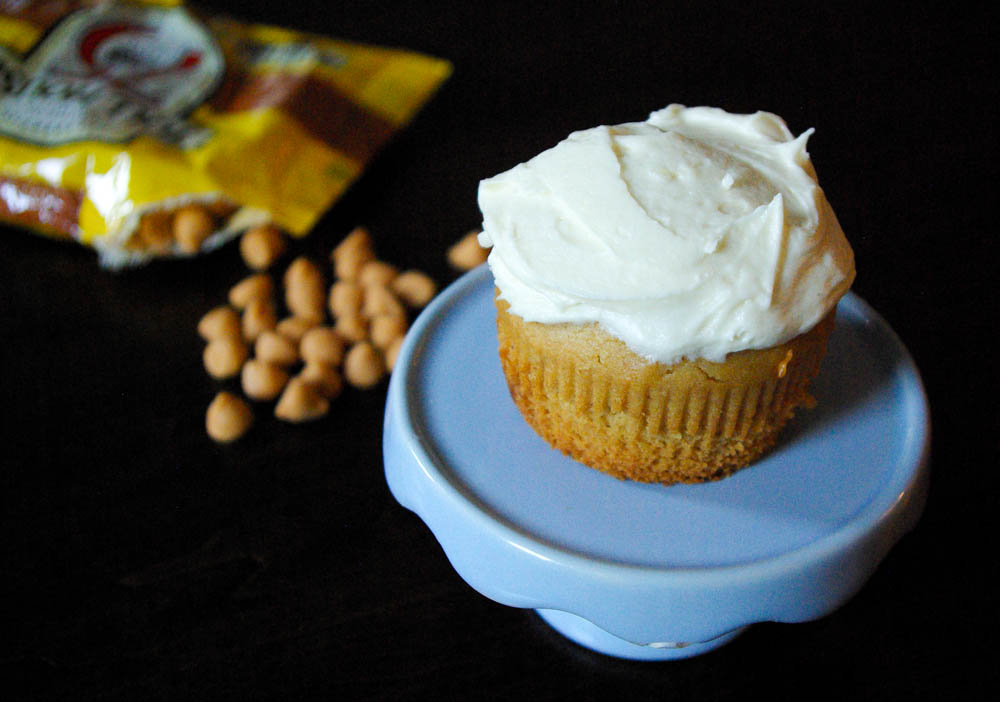 By this time next year, I'll be coming to terms with going to college after summer ends, so I'll be living up this last summer of high school. And how to do so? Bake a lot of dessert.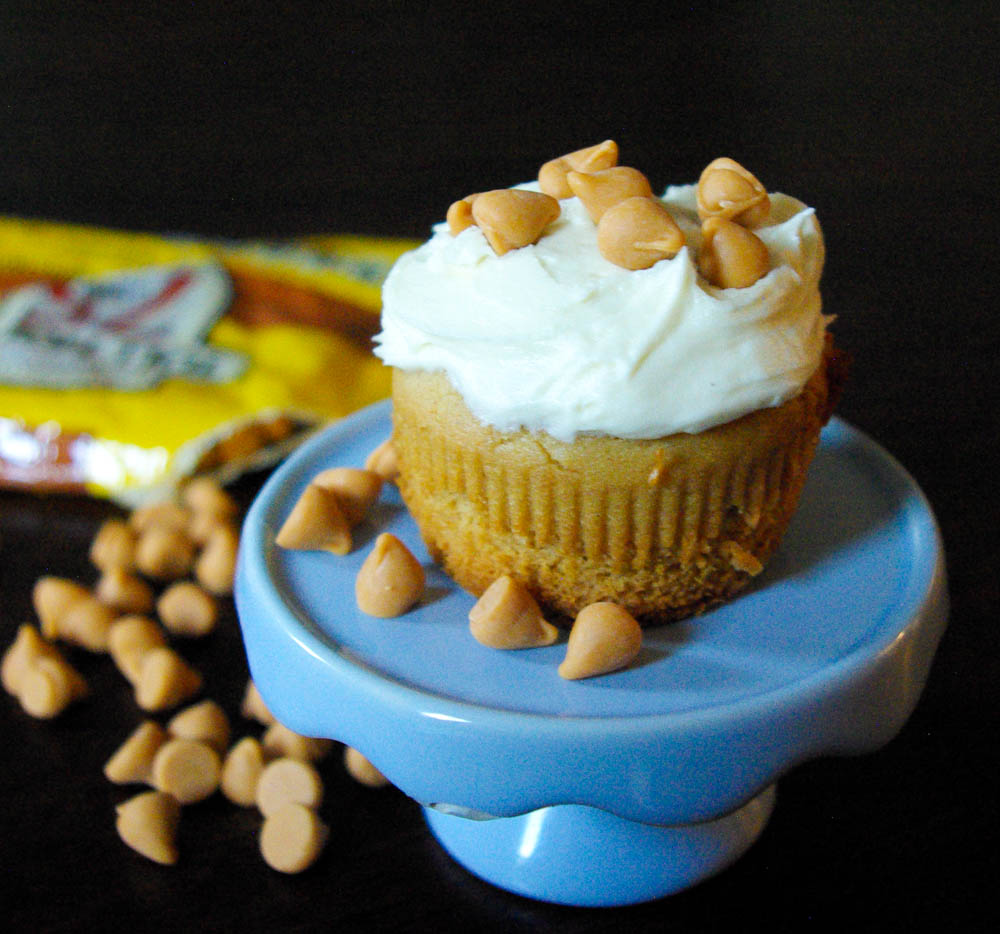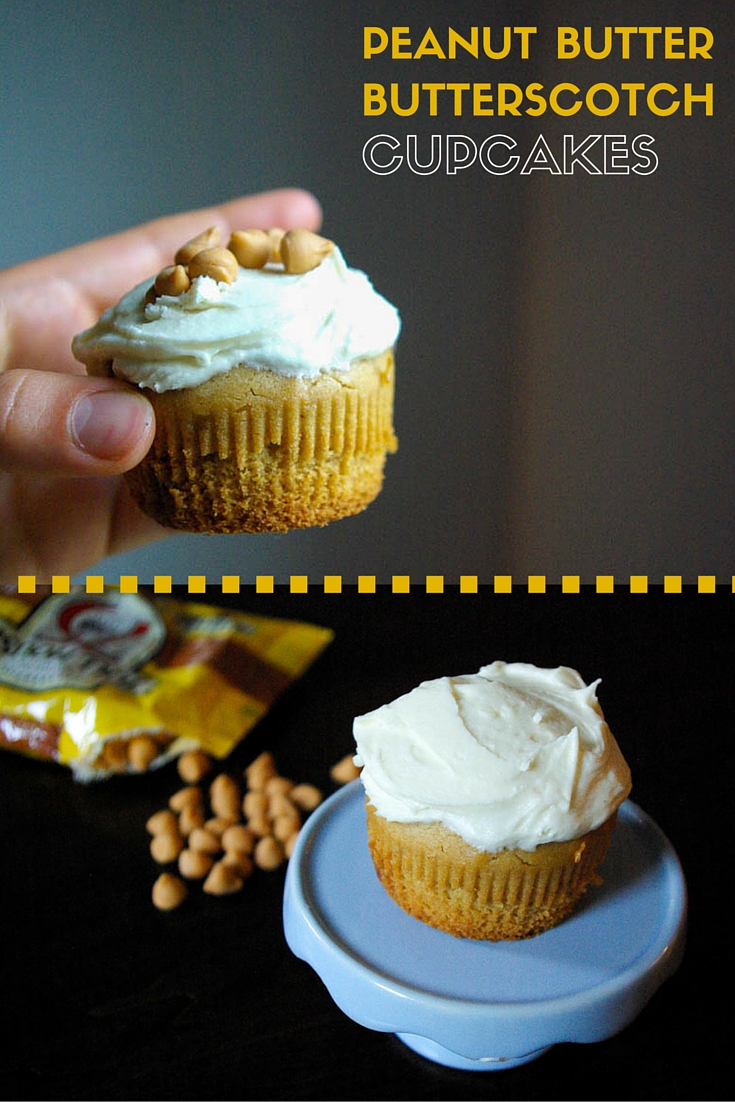 Honestly, nothing says summer like dessert, because you can really sit down and enjoy dessert in the summer. Also, ice cream. And popsicles. And ice cream cakes. And froyo. So much dessert belongs in summer.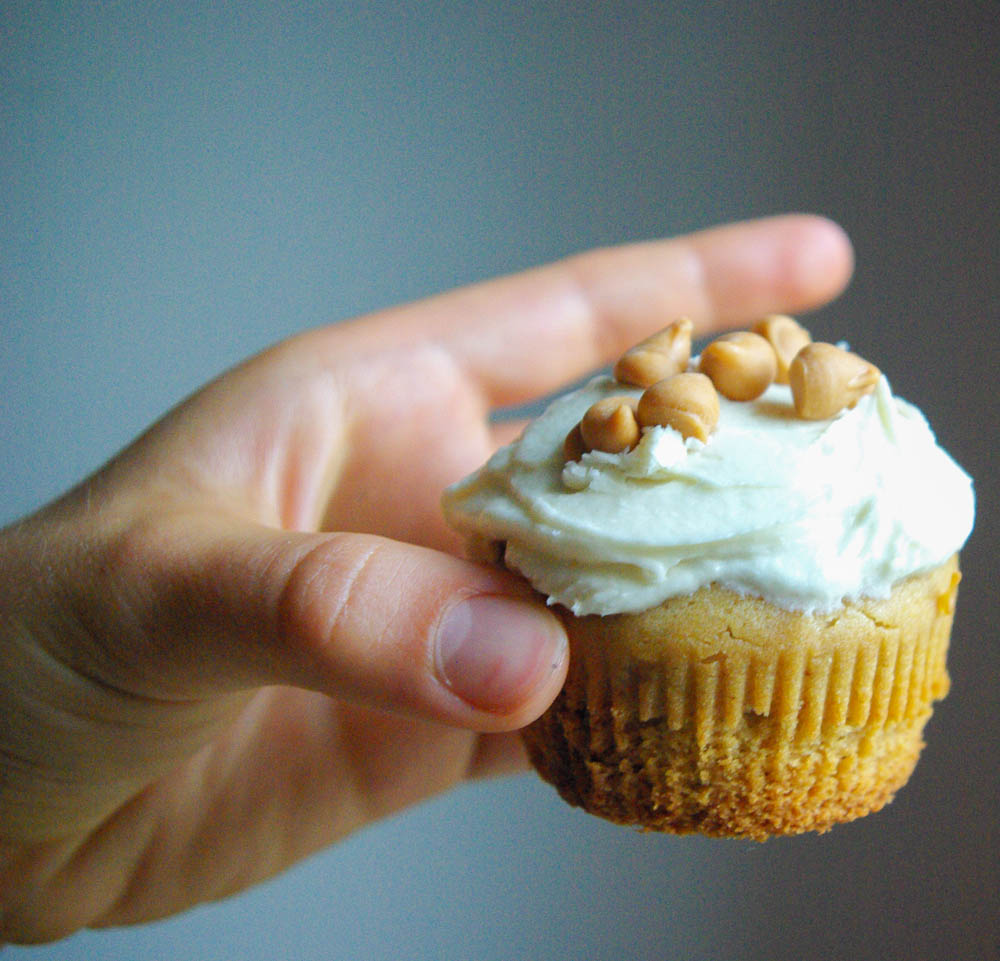 So these cupcakes. They're delicious. Peanut Butter Butterscotch cupcakes – butter is literally in both of the flavor names. Peanut BUTTER, BUTTERscotch. And we all know butter is the source of so much deliciousness.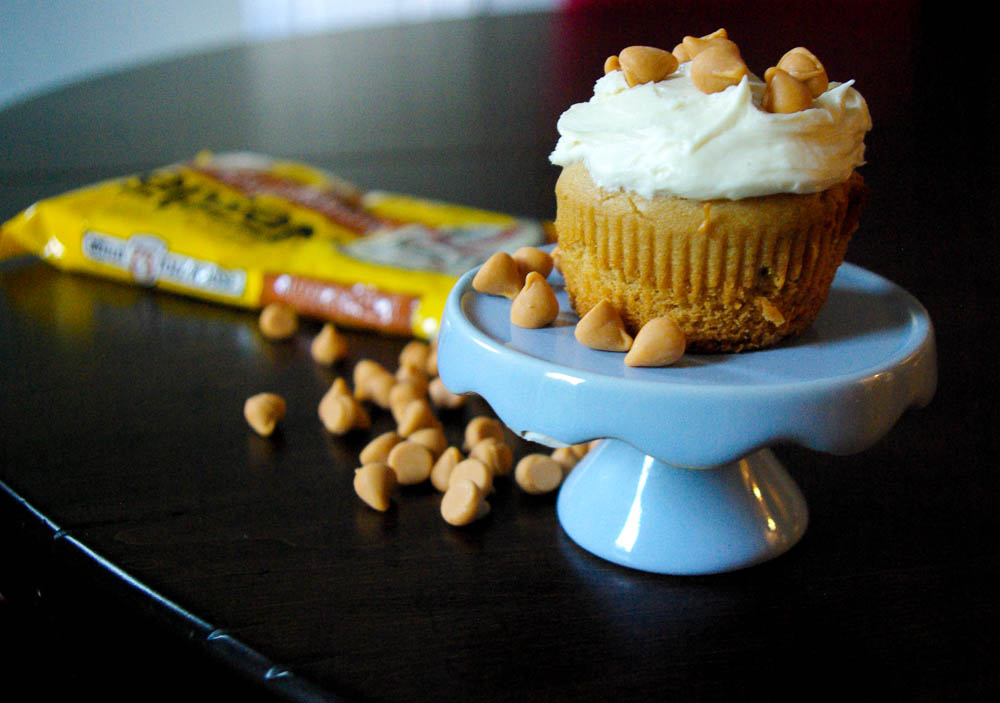 I recommend you make these soon, because they're truly delicious and a great way to start off summer. Even if you're adult and your summers are just like hot versions of the rest of the year, making these would give you the feeling of specialness even when summer isn't special anymore.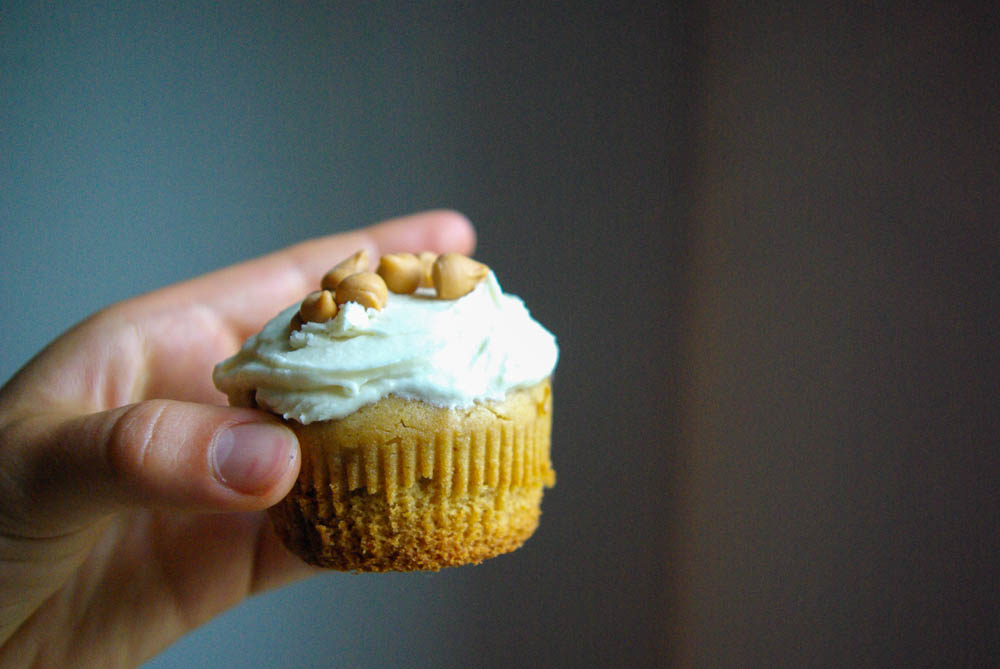 But I'm lifting this cupcake up in cheers to my last summer of high school!
-Audrey
Print Peanut Butter Butterscotch Cupcakes
---
Ingredients
Butterscotch Sauce
4 tablespoons (1/2 stick) unsalted butter
1/2 cup packed dark brown sugar
1 teaspoon kosher salt
1/2 cup heavy cream
1 teaspoon vanilla extract
1 tablespoon scotch or whisky (optional)
Peanut Butter-Butterscotch Cupcakes
1/4 cup canola oil
1/2 cup peanut butter
1/2 cup brown sugar
1/4 cup sugar
2 eggs
2 teaspoons vanilla
1 1/2 cups flour
1 1/4 teaspoons baking powder
1/2 teaspoon salt
1/3 cup milk
1/4-1/2 cup chocolate chips
1/2 cup butterscotch chips (may use peanut butter chips)
Butterscotch Frosting
2 sticks butter, softened
1 3/4 cups powdered sugar
1/2 cup butterscotch sauce
---
Instructions
Butterscotch Sauce
Melt the butter in a small sauce pot. Add the brown sugar, heavy cream and salt. Bring to a boil and then reduce heat to medium. Boil for 3 to 4 minutes. Remove from heat and stir in the vanilla and scotch, if using. Set a side to cool until ready to make the frosting.
Melt chocolate in the microwave on 30 second intervals, stirring between each, until smooth.
You may also use a double broiler. Dip each pretzel in chocolate, allowing excess to drip off. Place on wax paper lined cookie sheets and chill in the freezer until firm.
Peanut Butter Butterscotch Cupcakes
Preheat oven to 350 degrees F. Line a cupcake tin with liners.
Mix the canola oil and peanut butter together in the bowl of an electric mixer until smooth and creamy. Add brown sugar, sugar and eggs and beat together until fluffy. Add vanilla.
Combine dry ingredients in a bowl. Add half of the dry ingredients, mixing until just combined. Once mixed, add remaining dry ingredients. Add the milk and mix well. Fold in butterscotch chips.
Remove the chocolate covered pretzels from the freezer and place 1 or 2 in the bottom of each cupcake tin. Pour the batter into cupcake tins right over the chocolate covered pretzels and fill 2/3 of the way full. Bake for 15-20 minutes at 350. Let cool, then frost.
Butterscotch Frosting
While the cupcakes bake, make the frosting. In the bowl of a stand mixer beat together the butter and powdered sugar until smooth and fluffy. Beat in the 1/2 cup butterscotch sauce until completely combined.
Assembly
Pipe the frosting onto the cooled cupcakes. Garnish each cupcake with the chocolate covered pretzels.
When ready to serve, generously drizzle cupcakes with the remaining butterscotch sauce. If your kitchen is hot keep the chocolate covered pretzels in the fridge until ready to eat. If you have a cool kitchen they will probably be fine on the counter.
---
Notes
Adapted from Half Baked Harvest: http://www.halfbakedharvest.com/chocolate-covered-pretzel-peanut-butter-cupcakes-with-butterscotch-frosting/