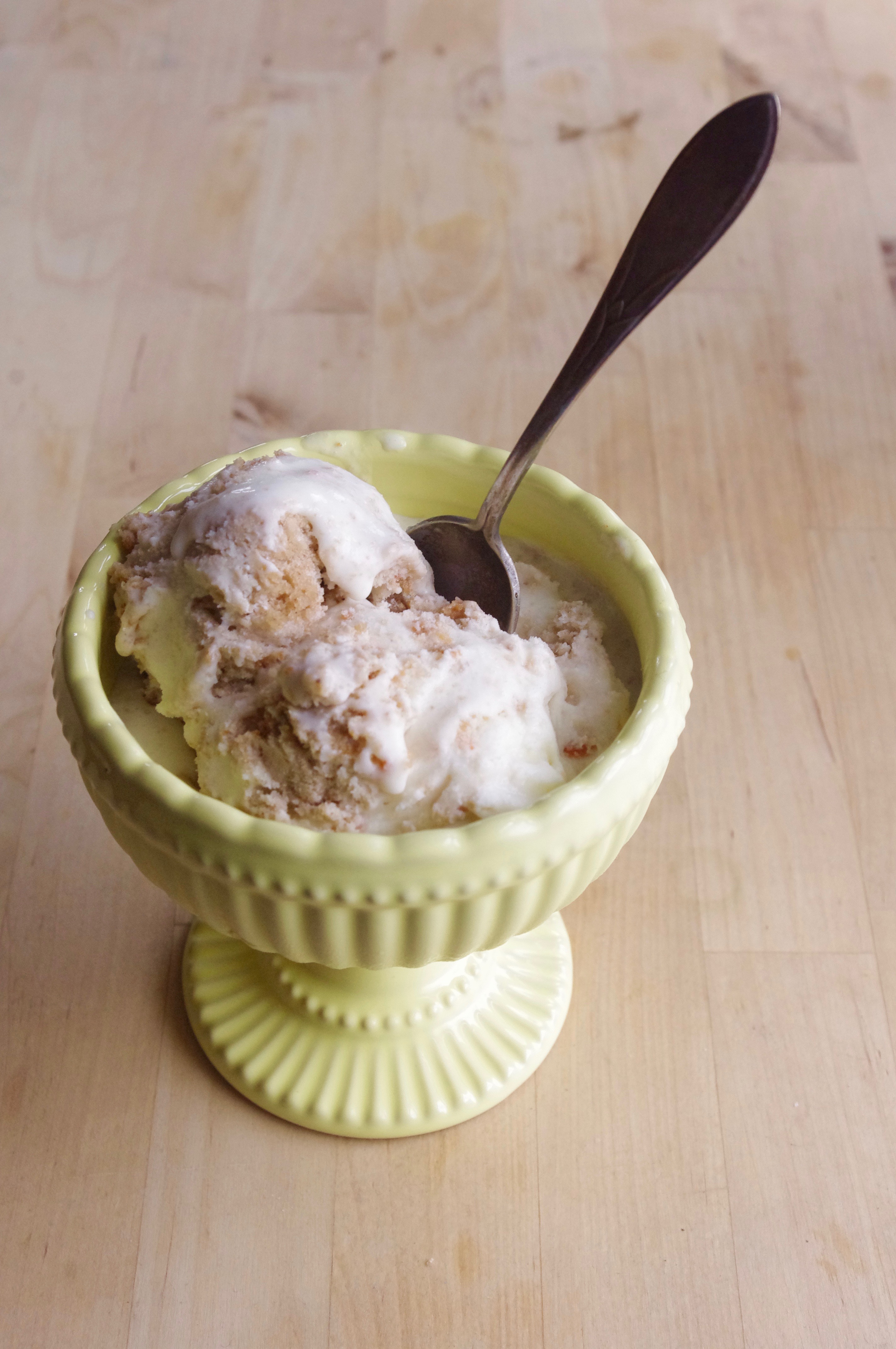 It's finally here: Ice cream season. Some of you may refer to this season by it's more common name—summer—but my feelings about summer are grudging at best. It's hot. It's steamy. It kind of feels like I'm marinating in my own sweat and tears every time I spend more than 10 minutes outside. Homemade ice cream is one of the few things that redeem the season in my eyes. That, and the occasional boat ride on Lake Minnetonka or cold beer enjoyed on a Minneapolis rooftop patio.
So, in an effort to focus on the positive and avoid any and all reminders that I still have a full three months of stifling humidity and waking up with hair damp from night sweats (cute) ahead of me, I prefer to think of this as Ice Cream Season.
Yeah, sure, you can technically make homemade ice cream any time of year. But is it ever as satisfying? I think not.
I'm starting out the season strong with a recipe for Cream Cheese Carrot Cake Ice Cream.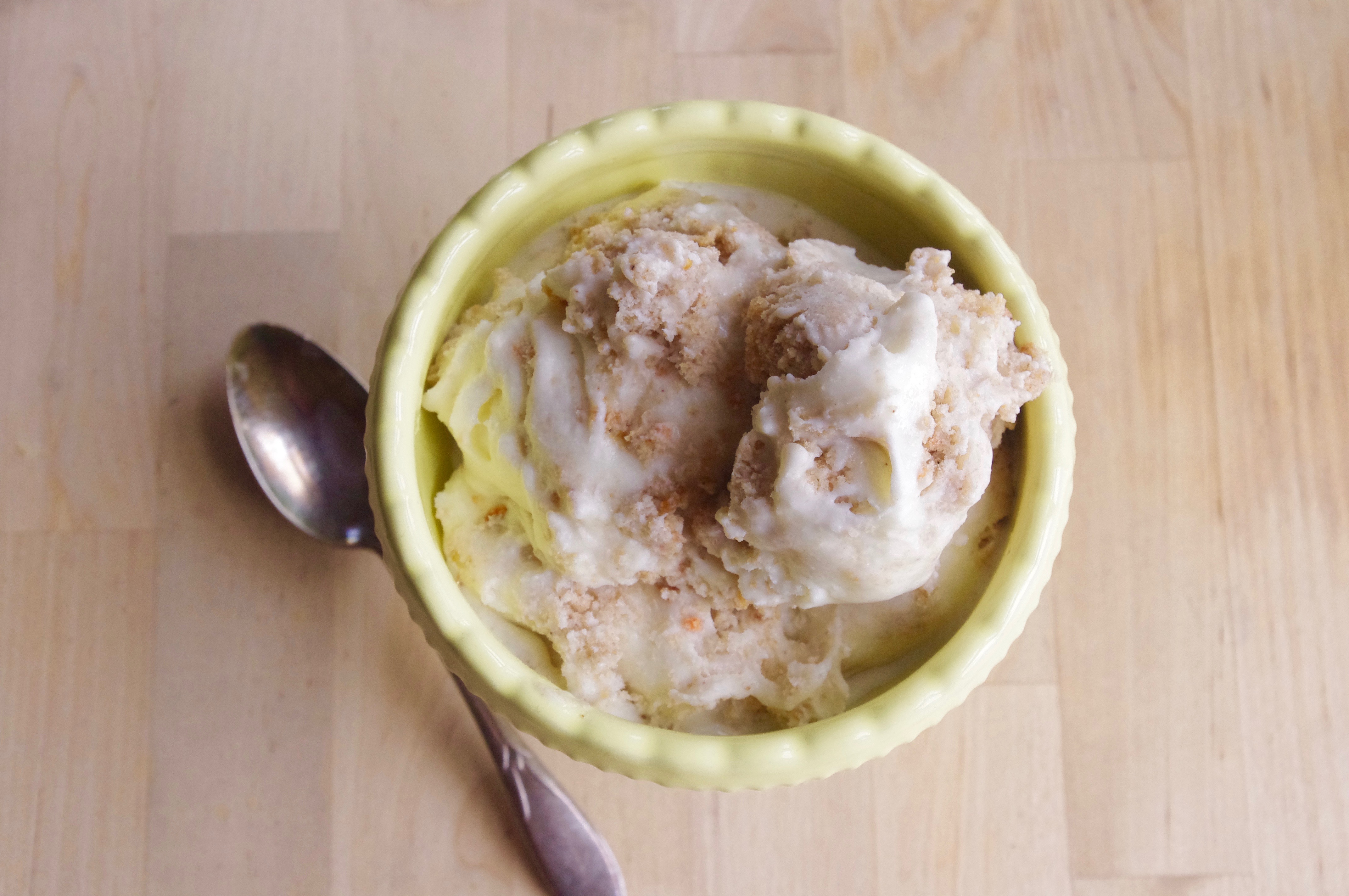 The idea for this recipe came—as many of my ideas do—from a Joy the Baker post. She published a recipe for Cream Cheese Red Velvet Cake Ice Cream a few weeks ago and those images were so vibrant and delectable that my face immediately morphed into serious heart-eyes-emoji territory.
😍 😍 😍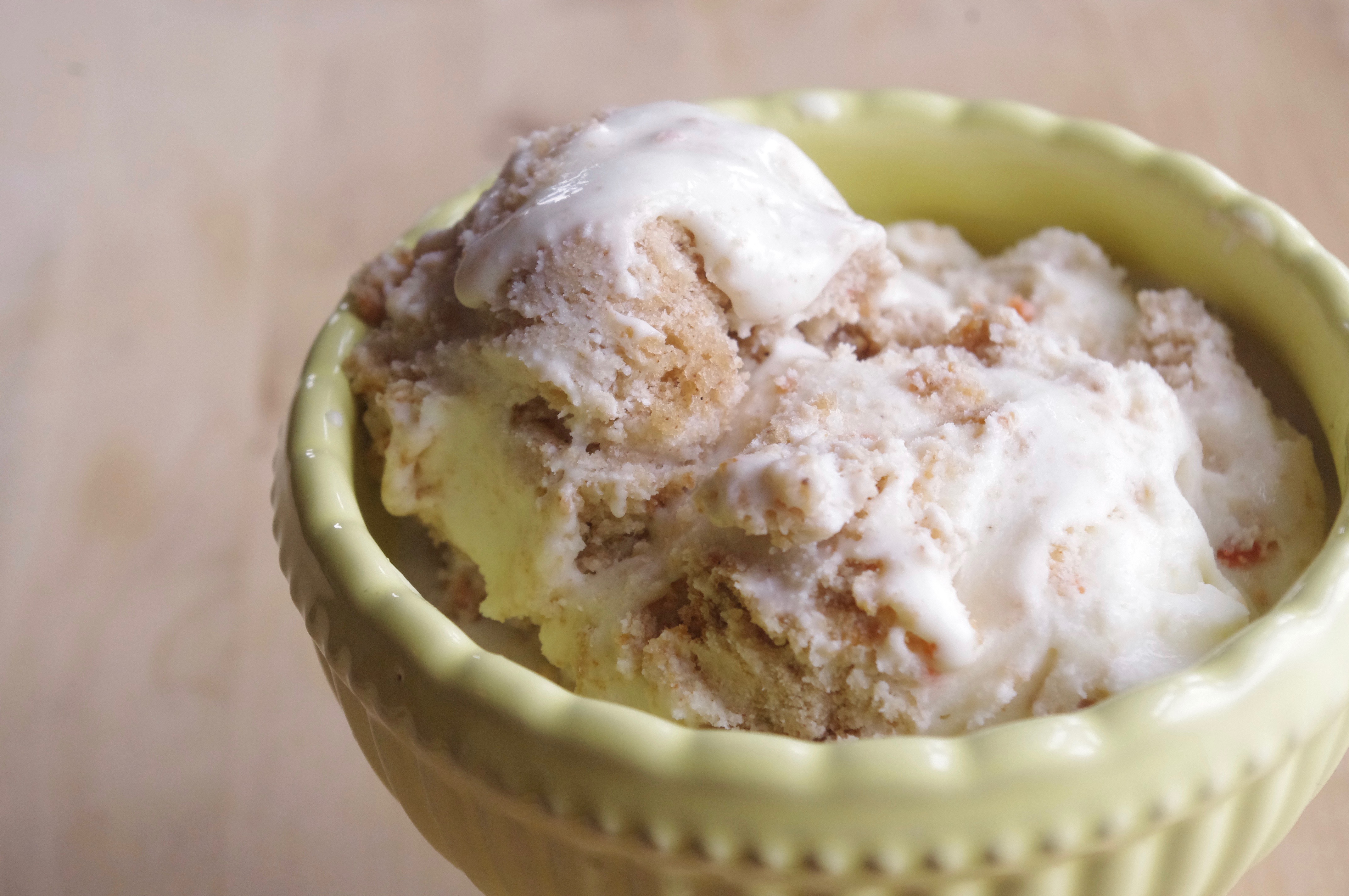 Instead of just replicating Joy's recipe exactly, I decided to swap red velvet cake for carrot cake. Why? For one thing, I'm not the biggest red velvet fan. But I am a big time carrot cake fan. For another thing—actually, you know what? That was reason enough. In with carrot cake, out with red velvet! The swap was extra easy and totally obvious because both cakes pair so well with cream cheese frosting.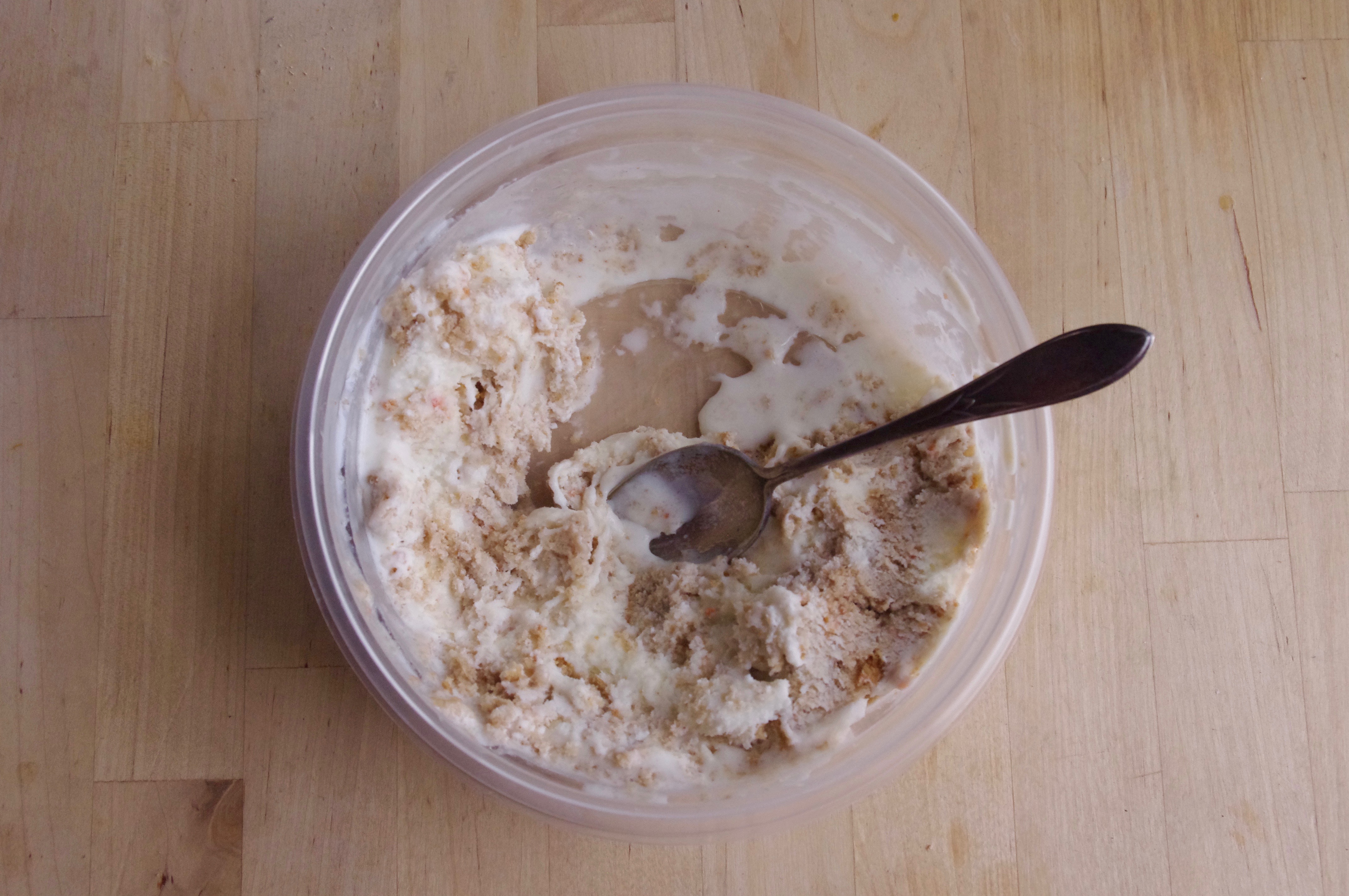 There are a few awesome things about this Cream Cheese Carrot Cake Ice Cream situation.
Cake! Crumbled into ice cream! Enough said.
The cake is easy peasy because it's made from box mix. It's just going to be crumbled into ice cream, so why bother getting so fancy about it? Ovens make summer kitchens HOT so we want to spend as little time cooped up in there as possible.
The cream cheese ice cream base is a little tart, a little tangy, and just the right amount of sweet. It basically tastes like you are eating frozen cream cheese frosting, with the cake all mashed in like you did when you were a kid. This is a good thing. This is a great thing.
There are a full five ingredients in the ice cream base. FIVE. This recipe is crazy easy. Like, you'd-be-crazy-not-to-make-it easy.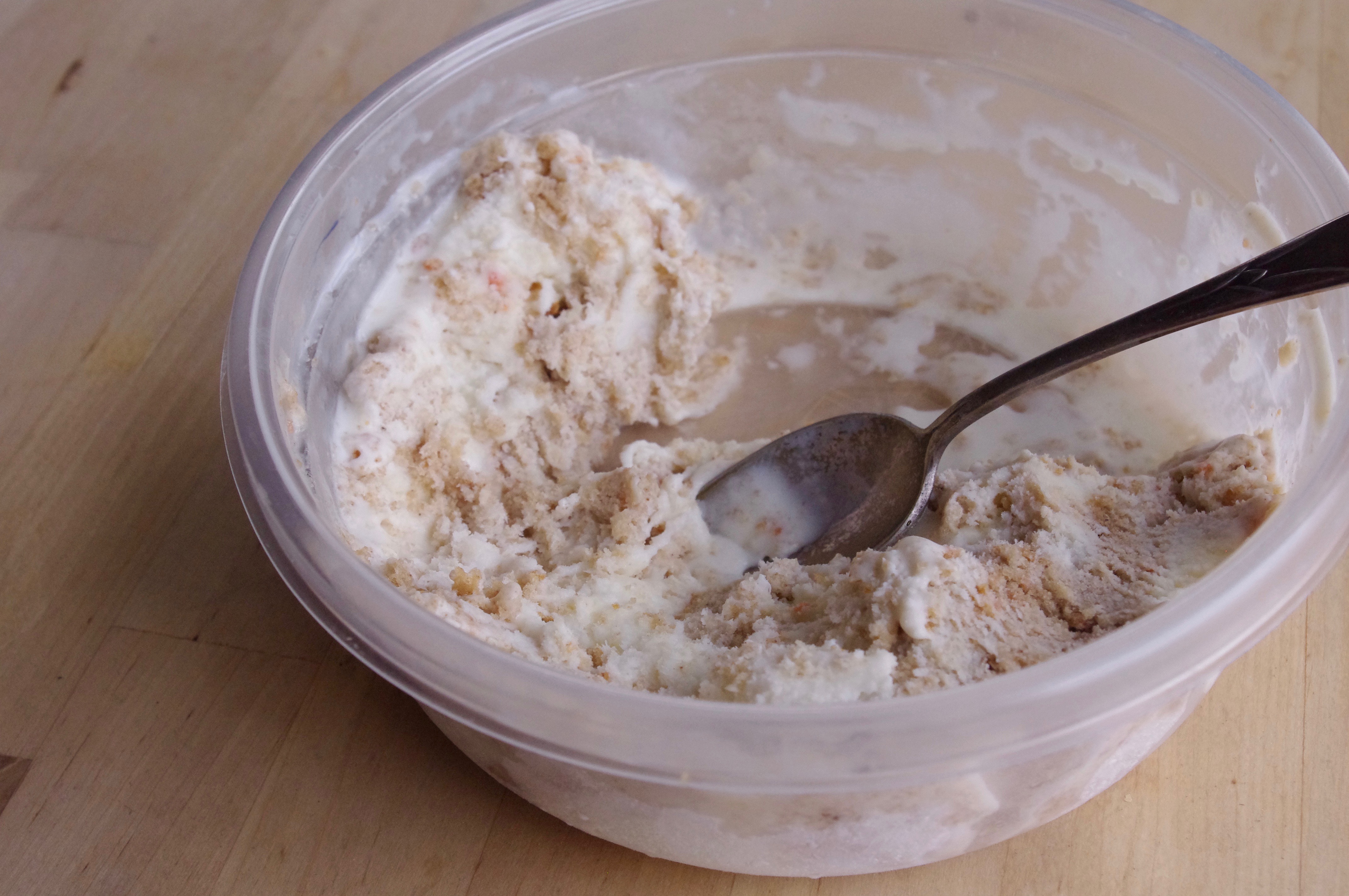 The one thing is that you do need an ice cream maker to get the ice cream to freeze up nice and thick and creamy. To turn sweet cream cheese-y milk mixture into magical frozen cream cheese frosting delight.
Do you have an ice cream maker? You can find pretty cheap models on Amazon that get the job done. I use this trusty guy. He can be a little bit finicky (mainly because my apartment gets so hot during ice cream season that the heat in the room tries to sabotage the freezing magic my ice cream maker is working on my ice cream mixture), but once you sort out your methodology it churns like clockwork. I just have to take the extra step of giving my mixture a few minutes in the freezer to expedite the freezing process before I pop it into the frozen churning bowl.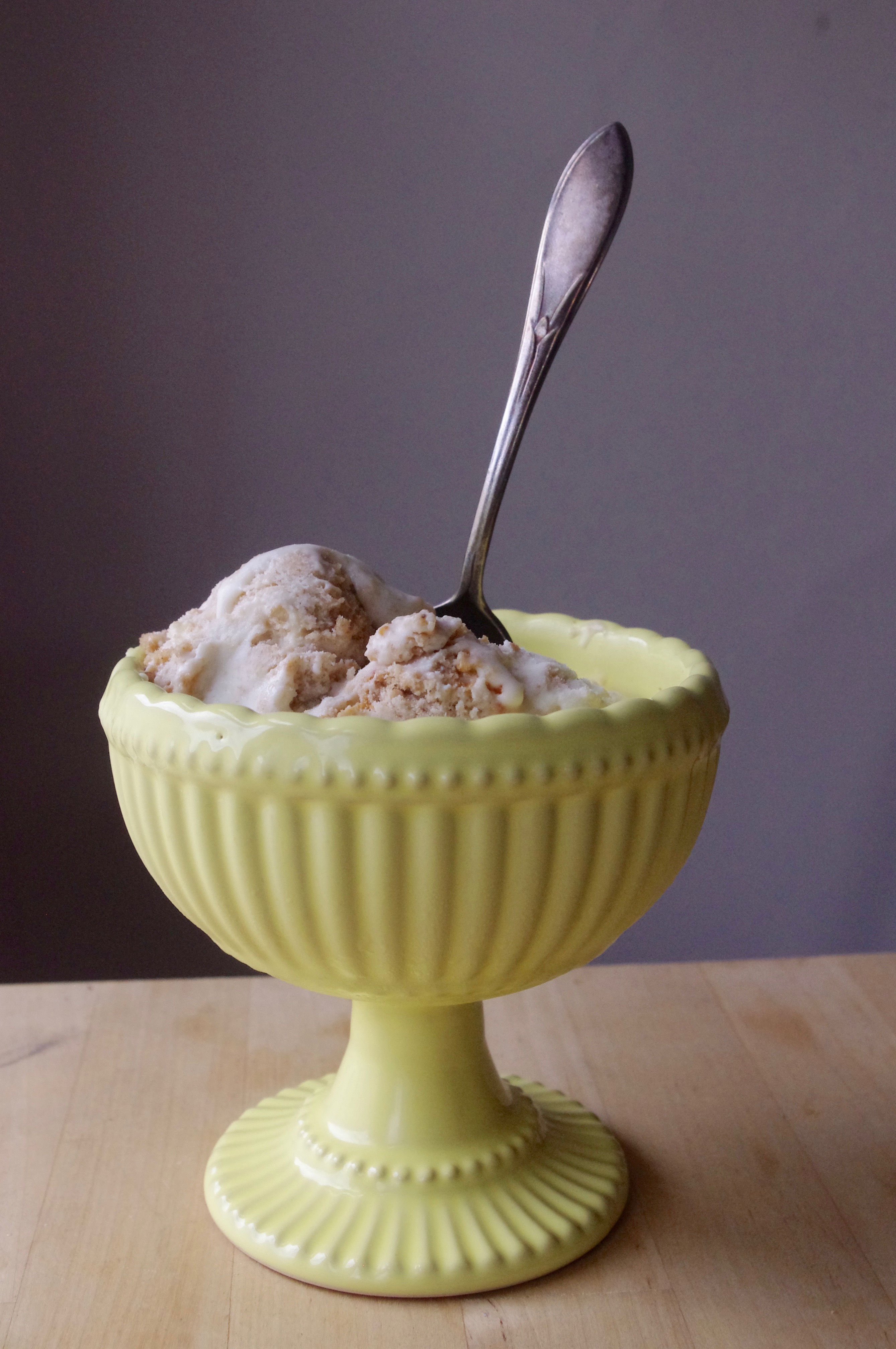 My favorite way to eat this ice cream is straight from freezer, right out of the tupperware. But maybe you'd prefer to scoop it out into fancy dishes to impress people. To both I say: DO IT. Either way you're a winner.
– Molly
Print Cream Cheese Carrot Cake Ice Cream
Prep Time:

30

Cook Time:

40

Total Time:

1 hour 10 minutes
---
Ingredients
1 (8-ounce) package cream cheese, at room temperature
1 cup whole milk
1 cup heavy whipping cream
1 scant cup granulated sugar
1/4 teaspoon salt
2 cups crumbled carrot cake (I used Betty Crocker's SuperMoist mix)
---
Instructions
To make the ice cream, combine the cream cheese, milk, cream, sugar, and salt, in the bowl of a large food processor fitted with a blade attachment.
Blend on high speed until smooth. Depending on how softened your cream cheese was, there may be a few flecks of cream cheese remaining in the combined mixture. Don't worry about it. It will all smooth out.
Transfer the mixture to the bowl of an ice cream maker and churn according to the manufacturer's instructions, usually about 30 to 45 minutes.
After the ice cream is churned, please in a large freezer safe container and quickly stir large and small cake pieces into the ice cream. Cover with plastic wrap and freeze until firmed through, at least 4 hours.