I hate icebreaker games. And icebreaker questions. Literally no one has befriended someone based on an icebreaker game. They are awkward and forced and make the ice thicker. I could go on for a long time. But the point is to bring up my least favorite icebreaker question: what is your favorite flavor of ice cream?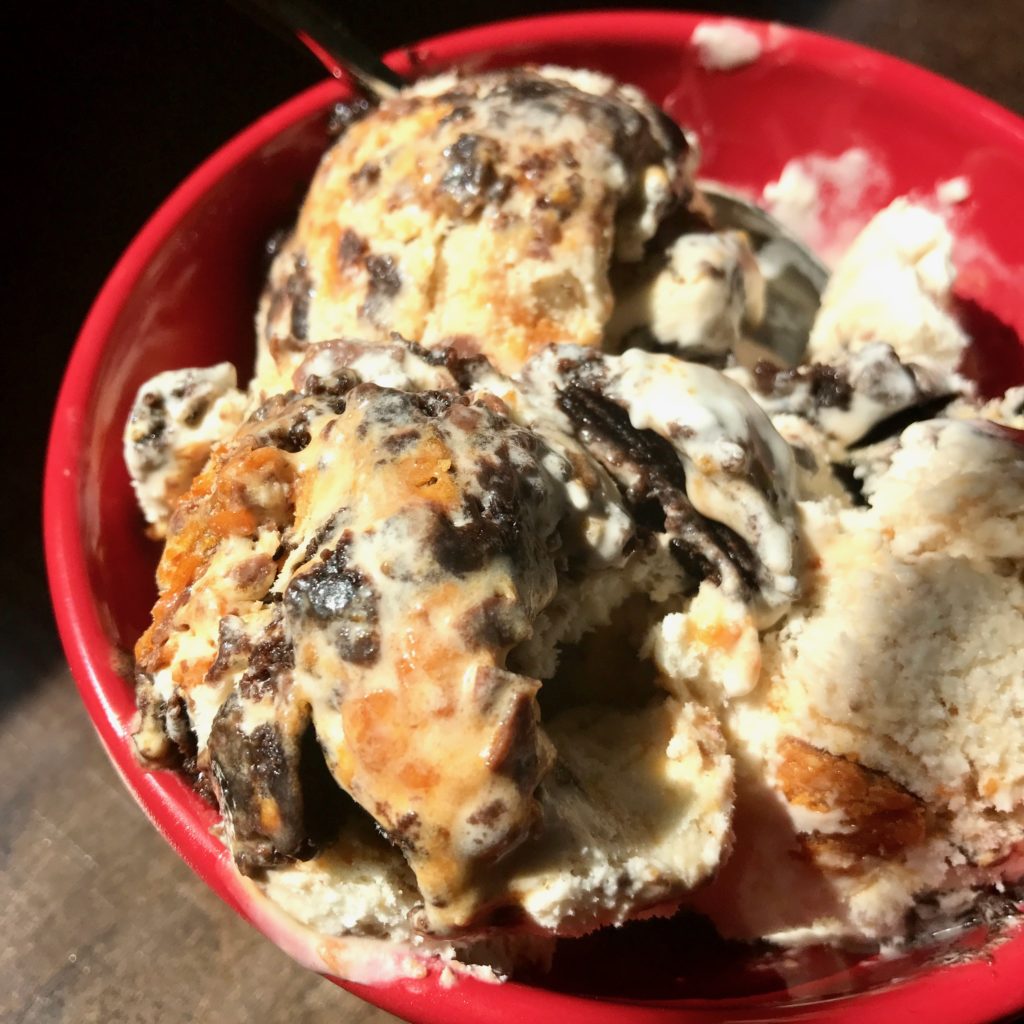 This is an incredibly complex question. Because, I make my own ice cream. But if you say that, you sound pretentious, or you have to launch into a whole thing about how "I bake, and I like to make up my own flavors" Blah blah blah. It's too much. So I always just pick some random flavor like "peanut butter," even though what I'm really thinking is, "Peanut Butter Blueberry Buckeye Swirl from Jeni's Splendid Ice Creams" or thinking about an ice cream I had three months ago.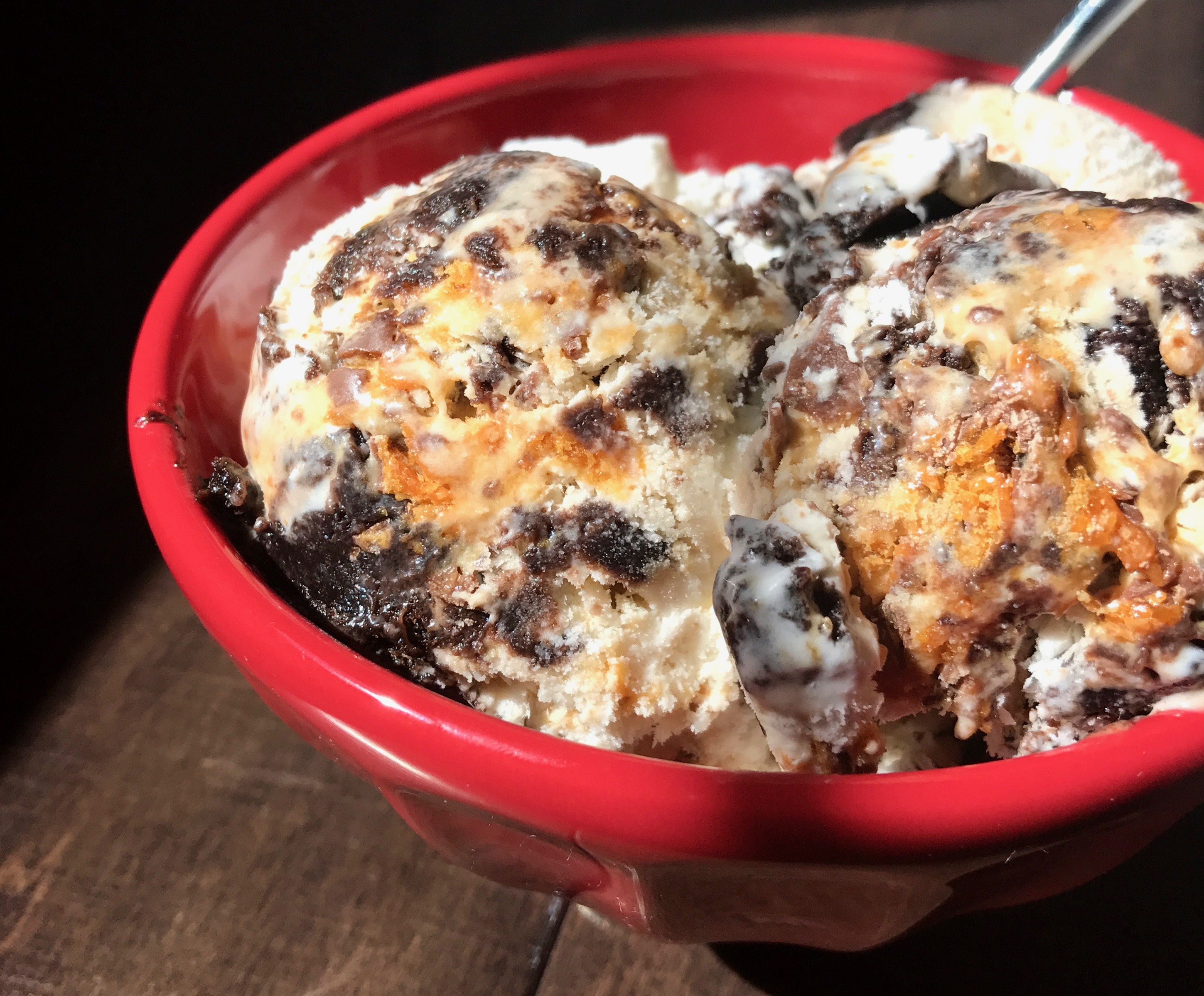 When asked my favorite, I also just want to tell people how easy it is to make the ice cream of their dreams. Get a base flavor, chose your mix-ins, freeze it. Think outside the box people! Aspire to do more! Follow your dreams! Live a little!
But no. You always get that one kid who says "chocolate" like an unimaginative sad loser.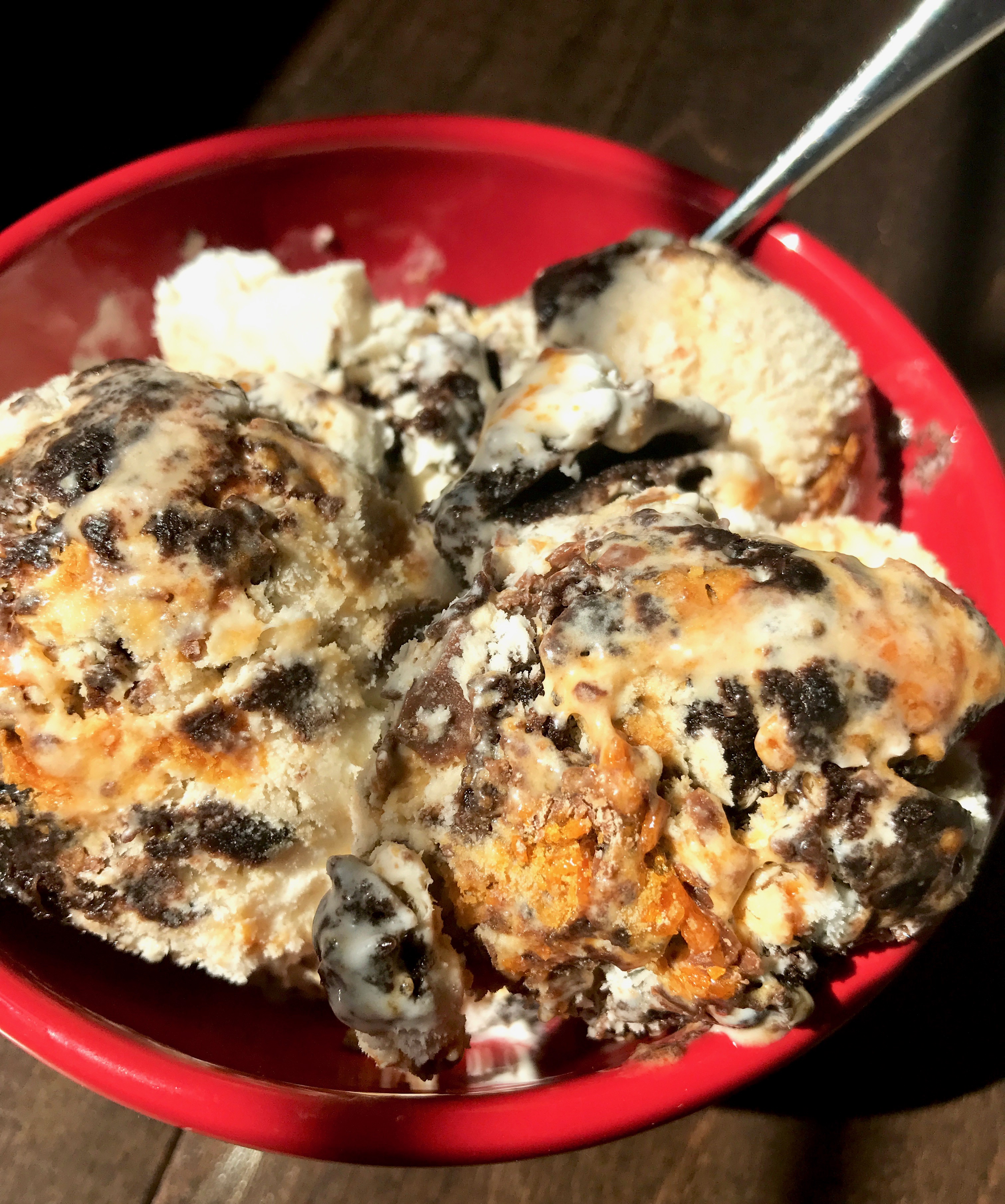 Sorry to all you chocolate lovers out there. I'm just trying to push you. Try making your own, and swirling fudge into it, or chocolate chips, or chunks of chocolate cake. Push it to the limits of what it can hold and still be called ice cream.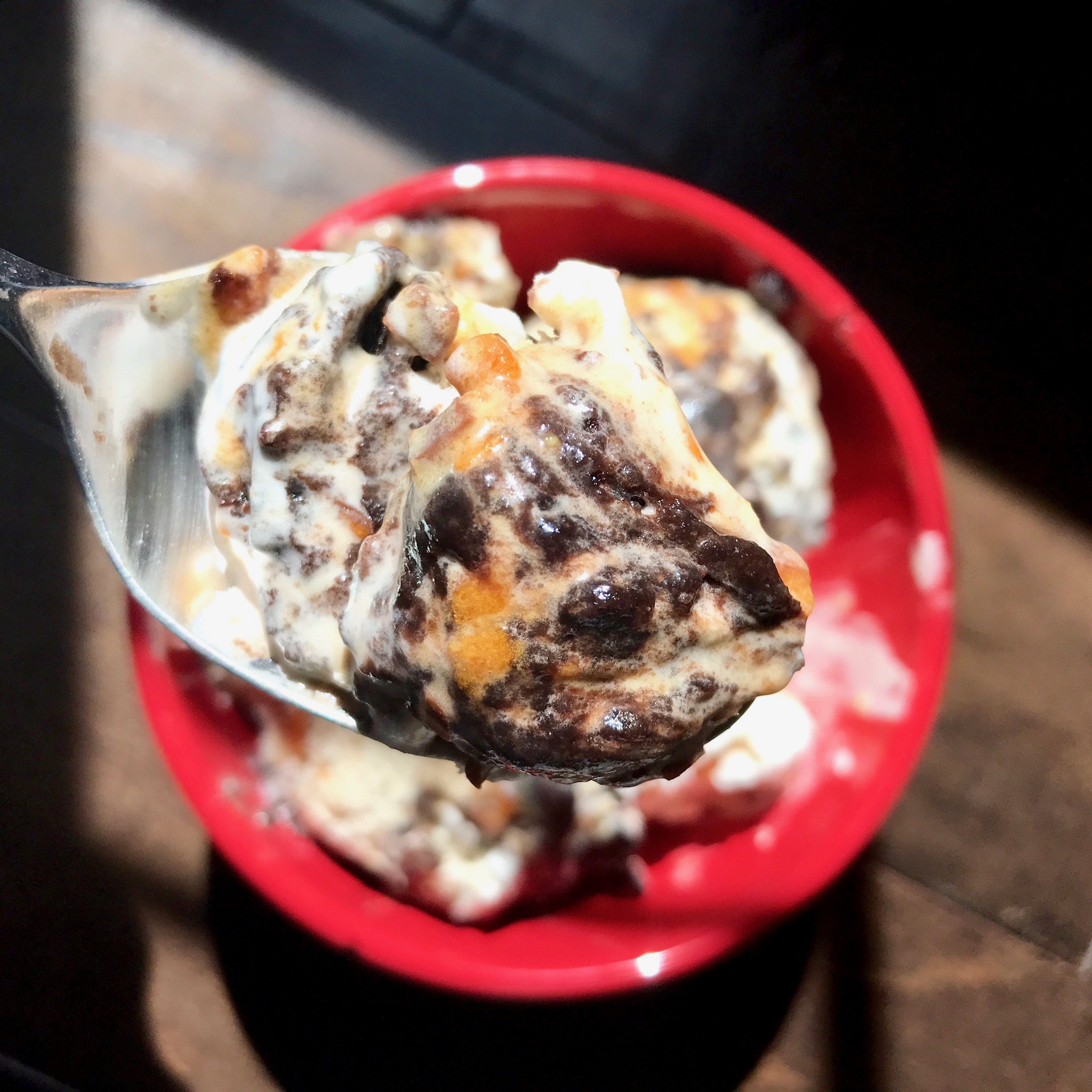 Maybe that's just my philosophy. Maybe I shouldn't push it on you. But it is National Ice Cream Day after all. And I want you all to live your National Ice Cream Days to the fullest.
So even if you don't like brownies and butterfinger, take this base vanilla recipe and add your own mix-ins. Brownie and Butterfinger were mine. They don't have to be yours.
Pound cake. Jelly. Reese's. Chocolate swirl. Cookie dough, from any kind of cookie. Cinnamon. S'mores. Cheesecake. Butterfinger and brownies!
-Audrey
Print Butterfinger Brownie Ice Cream
---
Ingredients
2 cups (480 mL) heavy cream, chilled
1 cup (240 mL) whole milk, chilled
¾ cup (150 grams) granulated sugar
1 teaspoon vanilla
1 bag of Butterfingers
1 8×8 pan of brownies, slightly undercooked (I used brownie mix, you can use your own recipe if you want)
---
Instructions
In a large bowl, whisk together cream, milk, sugar, and vanilla extract.
Churn mixture according to your ice cream maker's manufacturer's instructions until a soft-serve consistency is reached. In my ice cream maker, this took about 25 minutes.
While it's churning, cut up the Butterfingers and break up the brownies into smaller pieces.
Transfer half of the ice cream to a container, add Butterfingers and brownies, then add the rest of the ice cream. Mix it all together. Press parchment paper against the top of the ice cream, and cover with a lid or plastic wrap. Freeze until firm, about 4 hours.