I had a day off from band and finally got out of my dorm / off campus over the weekend. Naturally, that involved getting dessert. I chose a soft-serve ice cream place called Little Damage that went viral because their ice cream and cones are black.
It seems fitting that my first food review in Los Angeles is of a place that fulfills so many LA stereotypes.
Why does Little Damage fit all the LA stereotypes? Let me count the ways:
1. It's basically entirely for the aesthetic. Like, it's good ice cream, but it also just popular because you can take an awesome picture of it to post to your Insta. I know this because I did that. And only wanted to go because I saw the pictures.
2. Activated charcoal. The shtick is that it has activated charcoal in the ice cream and the cone, so it supposedly has all the health properties (they're slightly questionable – more on that later).
3. It's organic. EVERYTHING IN LA IS ORGANIC this is a stereotype that was not fake.
4. It's expensive. Actually, it wasn't absurdly expensive considering how much ice cream you get. It was a hearty cone. But, the alkaline water (the only water they had available) that we got added a hefty price.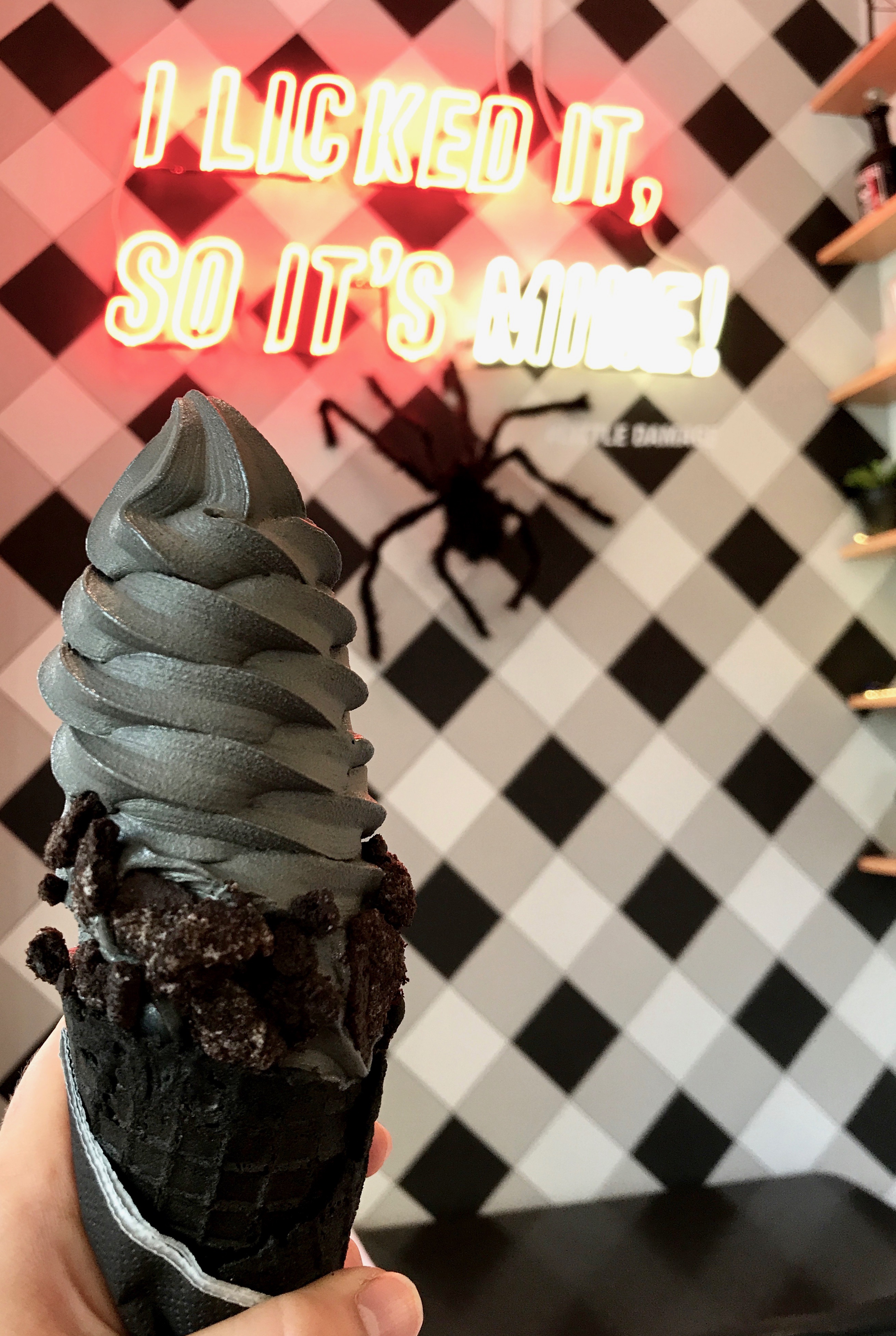 So, after going, I decided to look into activated charcoal and see what the hubbub is about. Naturally, like with most health fads, I went into it very skeptically. And for good reason.
Apparently, activated charcoal's big thing is that it purges your body of toxic mold (?). It also has those generally-healthy-but-no-way to prove it benefits, like treating acne if you rub it on your face, or removing toxins from your digestive system. Of course it's a cleanse. Every health trend is a cleanse. Whatever that means. You can also use it for specific things – like emergency toxin removal, preventing hangovers, and teeth whitening. However, the only thing I found it did for me was make my poop black.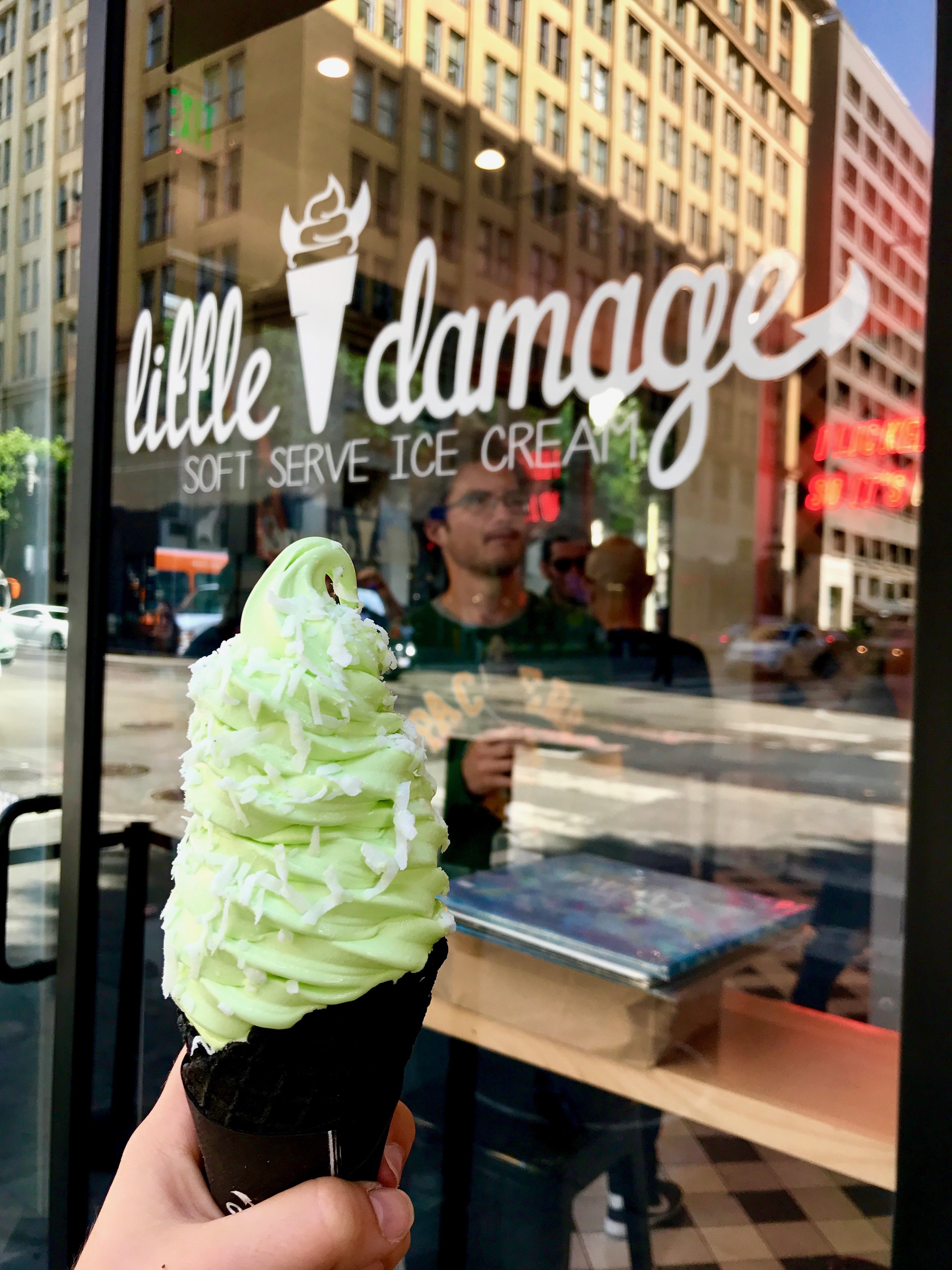 But about the ice cream. It was beautiful, and did make for some really awesome pictures. It as also pretty yummy. I don't think I'd trek across the city for it,
in the way I would for some ice creams
, but it was definitely tasty. I got the iconic black charcoal kind, and it was actually pumpkin pie flavored! It was October 1st, so I was very into it because I was in desperate need of some pumpkin flavor that also matched the 80 degree weather.
My brother got the bright green key lime. That was also super yummy – definitely more flavorful than the pumpkin pie, maybe because there was no charcoal interfering with the flavor.
The line for Little Damage was also out the door and wrapped around itself a couple times, so it's obviously very popular still, even so long after the initial viral hype! Probably because it fulfills all the things people want from their ice cream here in LA, without going crazy with the ultra-healthy-not-even-real-dessert vibe. It's just
quality ice cream
.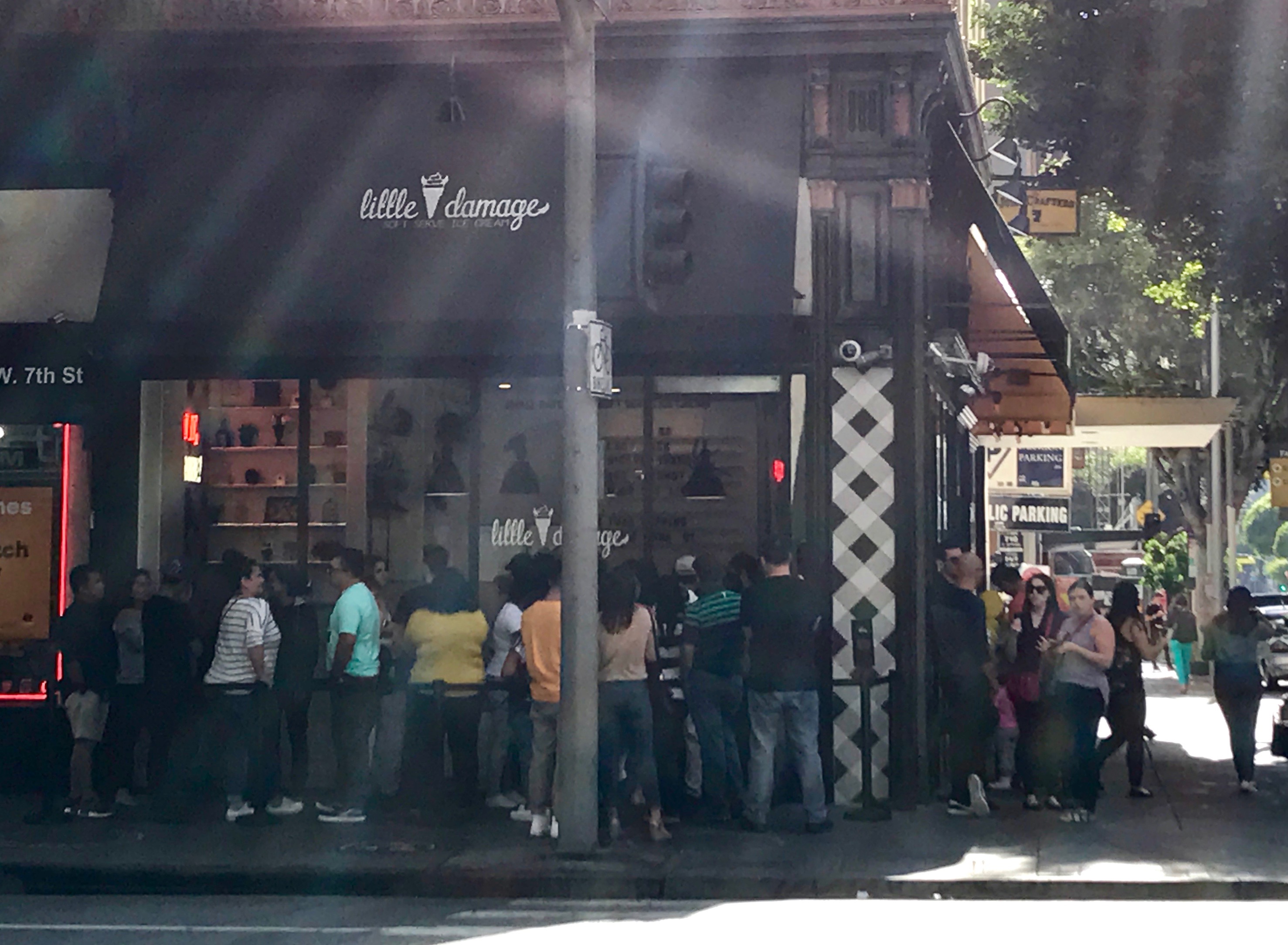 Overall, I'd say it's definitely worth the experience, as it seems so quintessentially LA.
And the weird black poop the next day.