Delicious and nutritious Harvest Bowl Sweetgreen copycat recipe. This tasty and filling grain bowl is made with seasonal ingredients: wild rice, roasted sweet potatoes, kale, goat cheese, chicken, apples, and balsamic vinaigrette.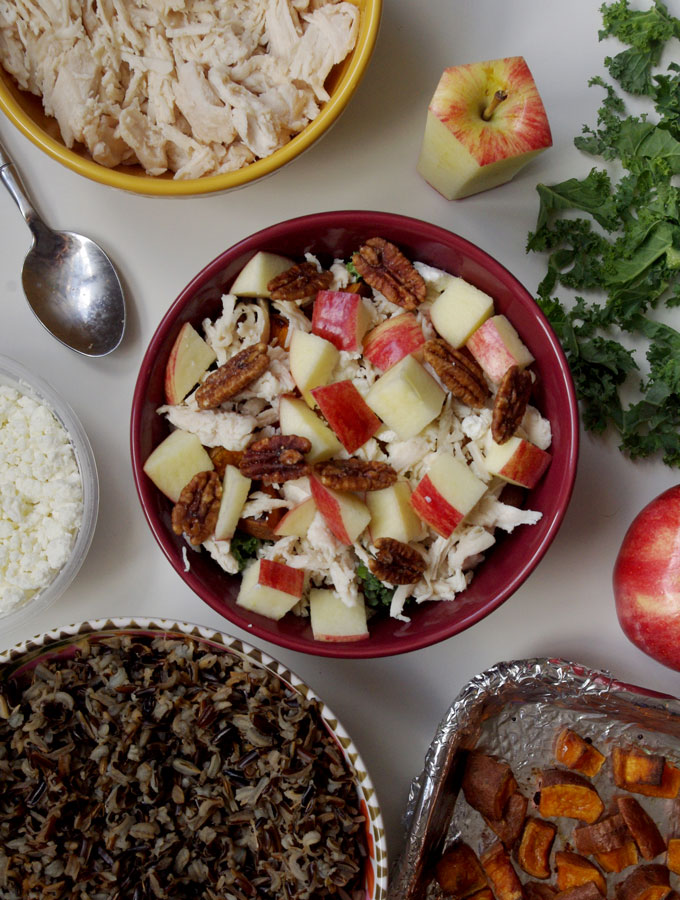 Recently, we made a Harvest Sweet Potato Sandwich. Now we're making a Harvest Bowl.
Have you heard of Sweetgreen? It's like the salad version of Chipotle and I am OBSESSED. They started in New York City and have since spread to other major cities, mainly on the coasts. Minneapolis is not blessed with a Sweetgreen, but I tracked one down when I was in California this summer because I'd heard rave reviews about them online and was eager to experience Sweetgreen for myself. It more than lived up to my expectations!
The Harvest Bowl is one of the most popular items on the Sweetgreen menu – and for good reason. It's full of seasonal fall ingredients like sweet potato, wild rice, and ripe apples. There's sweetness, there's crunch, there's a healthful nuttiness thanks to wild rice and pecans, and the goat cheese adds a creamy goat cheese. It's served warm, and it's just about the most wholesome, delicious, and nourishing things you can make for yourself and your family this fall. When you get to the bottom of your Harvest Bowl, you'll be full, satisfied, and oh-so content.
The other great thing about the Harvest Bowl? It's also pretty easy to put together! You only have to prepare a couple of the ingredients: the sweet potatoes, wild rice, and, if you choose to, the shredded chicken. (I bought pre-made shredded chicken from Target.) Once those ingredients are ready, you just have to assemble your bowls!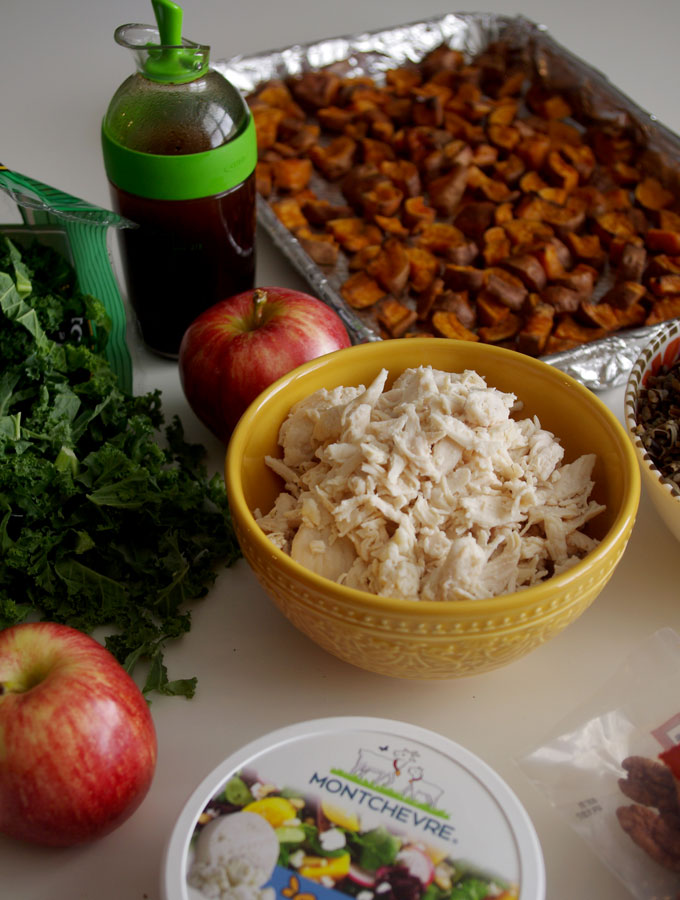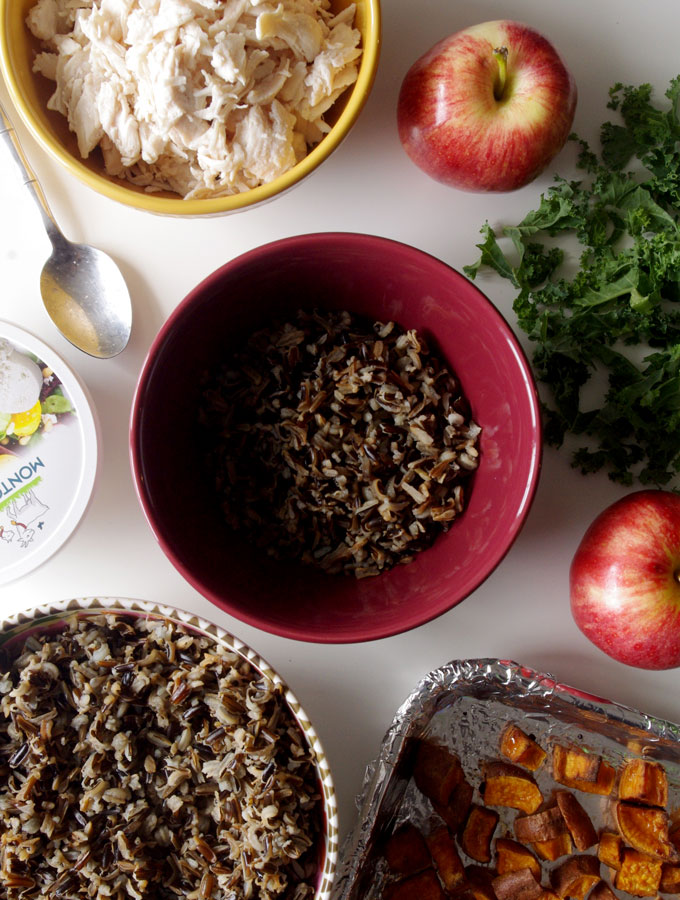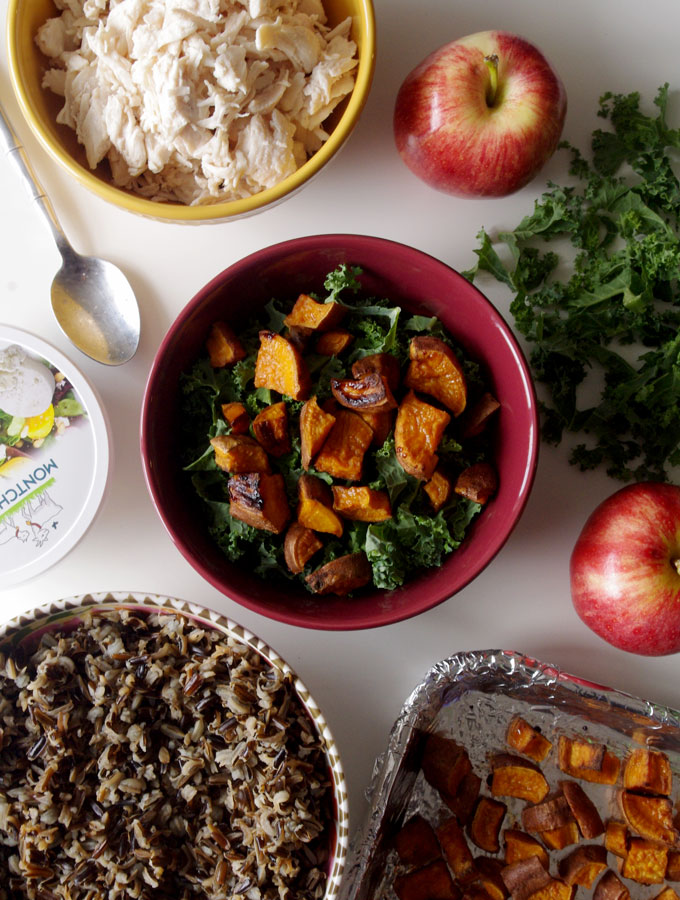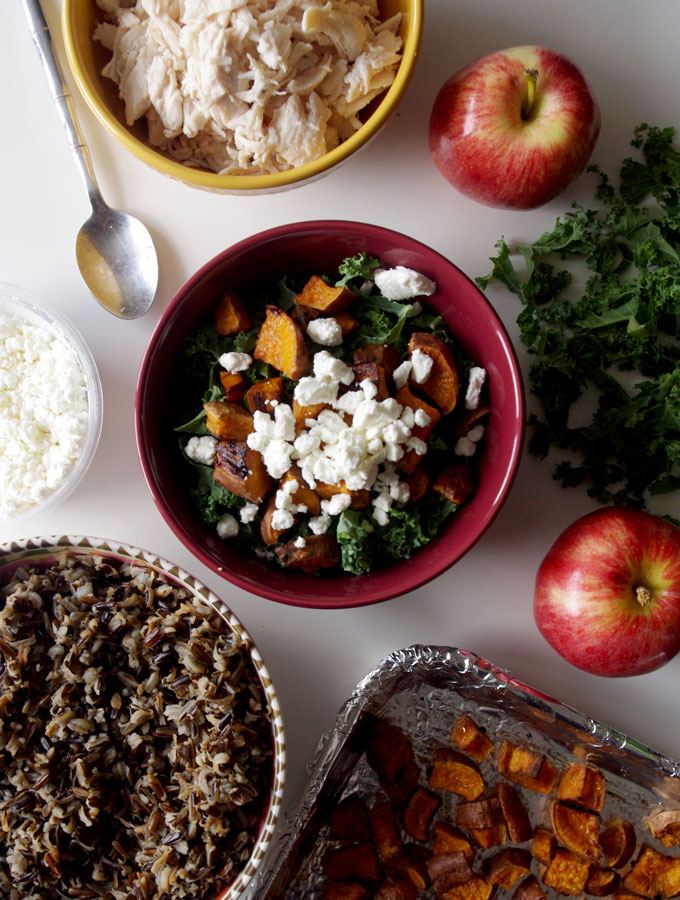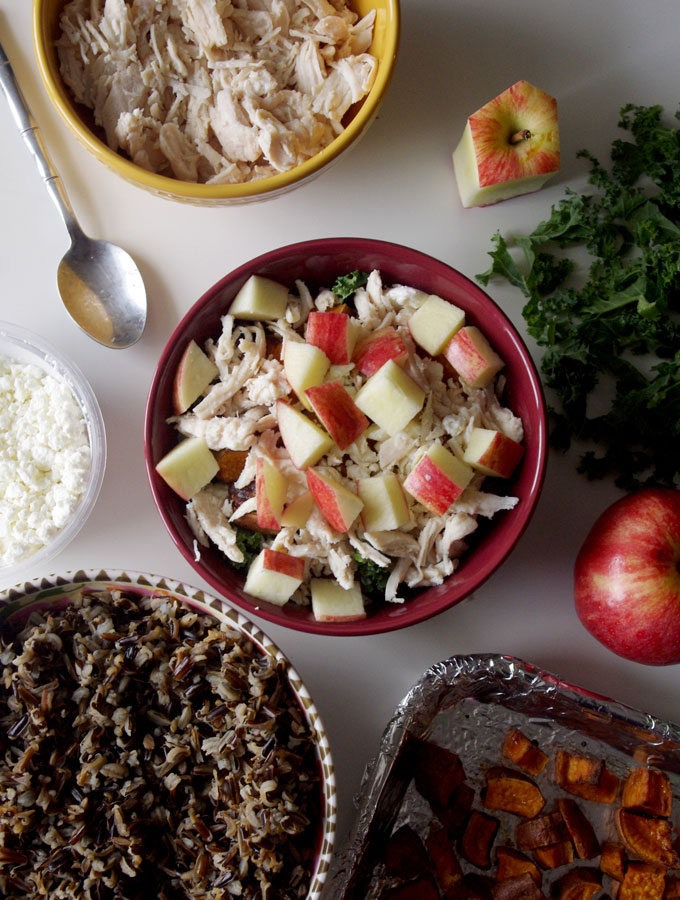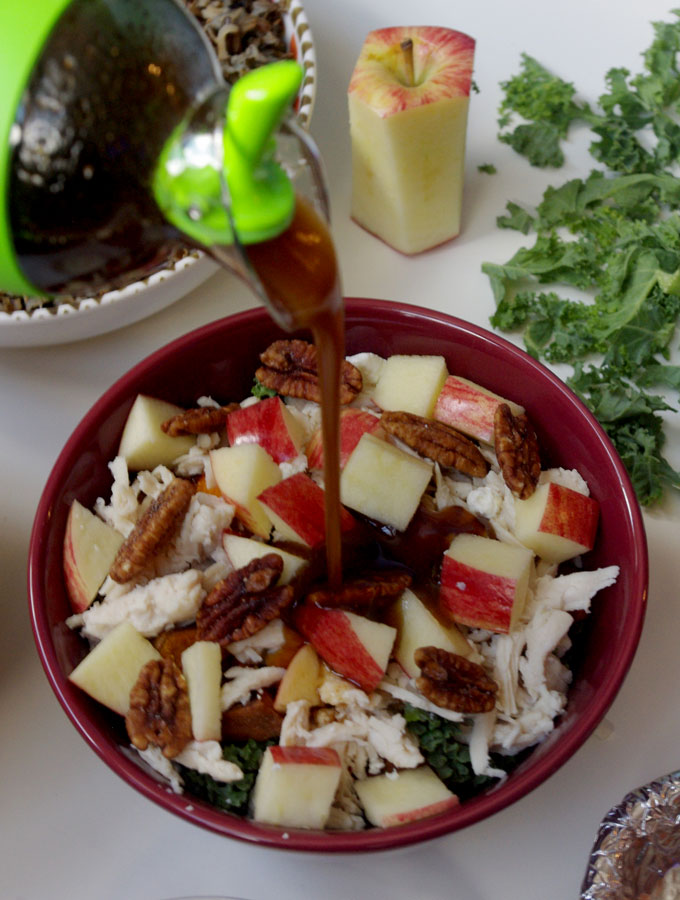 You can serve the Harvest Bowl right away or dish them into Tupperware to take for lunch at work or school. They're really easy to meal prep. You just have to dish an equal amount of each ingredient into each Tupperware, then remember to add the balsamic vinaigrette on the morning before you pack it in your lunch box! The Harvest Bowl will stay fresh for five days in the refrigerator, so if you pack all five you'll be set with lunches for the week.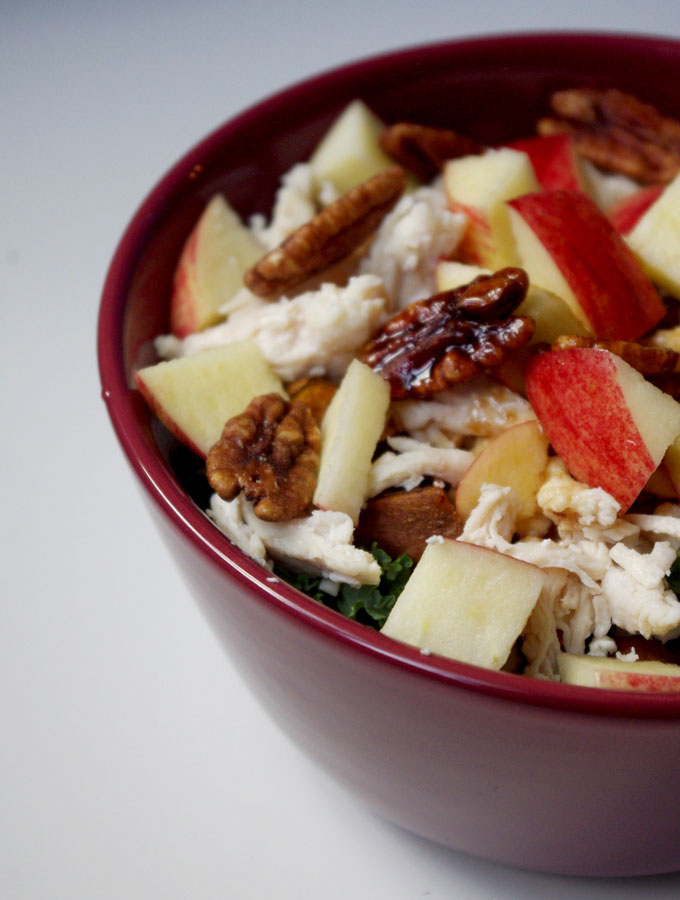 Print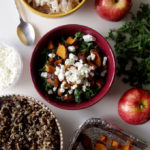 Fall Harvest Bowl with Roasted Sweet Potato, Apple, and Wild Rice
Author:

Prep Time:

15 minutes

Cook Time:

1 hour

Total Time:

1 hour 15 minutes

Yield:

5
---
Description
Delicious and nutritious Harvest Bowl Sweetgreen copycat recipe, a seasonal grain bowl made with: wild rice, roasted sweet potatoes, kale, goat cheese, chicken, apples, and balsamic vinaigrette.
---
Ingredients
Harvest Bowl
3 sweet potatoes
1 tablespoon olive oil
1 teaspoon salt
1 2/3 cup uncooked wild rice
4 oz crumbled goat cheese
10 cups kale, chopped
1 lb shredded chicken (store-bought, or prepared yourself)
5 apples, chopped into cubes
1 1/4 cup pecans
Balsamic Vinaigrette
3/4 cup olive oil
1/4 cup balsamic vinegar
spoonful Dijon mustard
1/2 teaspoon salt
1/2 teaspoon ground black pepper
---
Instructions
Harvest Bowl
Preheat oven to 425 degrees Fahrenheit.
Wash and chop sweet potatoes. In a bowl, mix them with the olive oil and salt until evenly coated. Place on a baking sheet lined with aluminum foil and bake for 20 minutes. Remove from oven and toss, then bake for another 25 minutes until sweet potatoes are browned to your liking.
While sweet potatoes are roasting, prepare wild rice according to package instructions.
When the wild rice is done cooking, begin to assemble the bowls. Place one serving of wild rice in each bowl, followed by two cups of kale. Top with roasted sweet potatoes, crumbled goat cheese, chicken, apples, and pecans. Dress with balsamic vinaigrette.
Serve harvest bowls warm. If packing for lunches, reheat in the microwave for one minute.
Balsamic Vinaigrette
Put all the ingredients in a bottle and shake to combine.